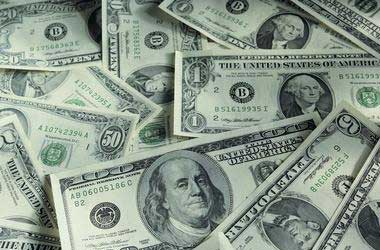 The NZD/USD pair had a decent rally of about 100 pips in the past ten days. Strong retail sales data and dairy prices kept the Kiwi dollar strong. The Greenback, on the other hand, was weak due to poor CPI and retail sales data.
However, in the last two trading sessions, the pair lost about 40 pips to trade near 0.6900.
As explained below, there are some vital reasons for the overall weakness in the Kiwi dollar, a commodity currency. Thus, in the near-term, we would like to stay short in the counter.
Whenever there is a discussion about rate hikes, the US Fed had repeatedly referred to the employment data. In fact, there were times when the Fed had even discarded other weak data. The recent employment data from the US Department of Labor strengthens the argument for a rate hike in June. In the week ended May 13th , the unemployment claims declined to 232,000, from 236,000 a week before, and better than Wall Street analysts' estimate of 240,000.
Gazunda – Today's Finance
The Federal Reserve Bank of Philadelphia also reported a strong increase in the index representing the business outlook for the current month. From a reading of 22 in the previous month, the index has jumped to 38.8 in the current month, and surpassed analysts' estimates of 19.9. The leading indicator's reading signifies an expectation of continued growth in the manufacturing sector.
The monetary policy statement issued by the Reserve Bank of New Zealand in the second week of May brushed aside expectations of a rate hike. The central bank made an upward revision of its inflation outlook for 2017. However, there was absolutely no change in the stance as far as interest rates were concerned. It was a big disappointment for the market, which was expecting some sort of announcement regarding tightening of monetary policy, in line with other central banks across the world. Thus, disappointment over RBNZ's statement and strong employment data from the US supports NZD/USD pair's decline.
The NZD/USD pair has been on a decline, after failing to break past resistance at 0.6940 levels. The gap between the MACD and its zero line is narrowing. That indicates a loss of momentum. So, the currency pair can be expected to reach the next support level of 0.6780.
On the basis of the technical and fundamental analysis, we are looking at the prospects of opening a short position in the NZD/USD pair near 0.6930. To protect our account from an unexpected trend change, a stop loss would be placed above 0.6980. If the pair moves as expected, we will book profit at about 0.6780.
In our forex trading account, we may purchase a put option contract valid for a period of one week. Additionally, a strike (entry) price of 0.6930 will be the one we would be looking for while entering the trade.