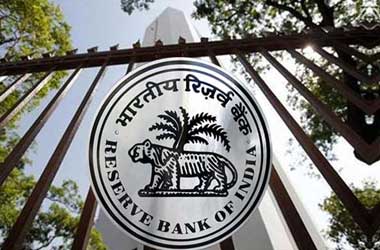 With the cash crunch caused by the demonetization exercise easing, digital payments in India were seen to decline in Jan 2017 by 10.2 percent in volume and by 7 percent in value over what was recorded in Dec 2016, according to latest data from the Reserve Bank of India (RBI).
The total number of digital transactions dropped down from 1,027.7 million in December 2016 to 922.9 million in January 2017. In value, the decline was around Rs 7 lakh crore, dropping from Rs 105.4 lakh crore in December to Rs 98 lakh crore in January. The data released includes transactions carried out using credit and debit cards, digital wallets, electronic fund transfers and mobile banking transactions.
RBI has started releasing data on digital payments on a daily basis since Dec 2, 2016. The practice was initiated after the demonetization announcement was made on Nov. 8 and the Indian government started its push for a cashless economy. The RBI data does not account for the entire banking industry as it contains data only for card-based transactions of four banks, mobile banking data from five banks and prepaid instruments from eight non-banks.
CNBC-TV18
Nonetheless the report points towards an indicative trend in spending patterns. Other modes of digital payments however saw a spike in usage. Transactions using the service of Immediate Payment Service (IMPS) went up by 18 percent in volume terms in January. The newly-launched service Unified Payments Interface (UPI) introduced by the National Payments Corporation of India (NCPI) also seemed to have a promising start.
In November 2016, the number of UPI transactions was 0.3 million but in December the number went up to 2 million and in January it reached 4.2 million. The total transaction value was Rs 91 crore in November, Rs 700 crore in the next month and finally Rs 1,666 crore in January as per the NPCI data released by the RBI. Transactions via pre-paid instruments, which primarily involved payments using mobile wallets remained flat.
Although restrictions on cash withdrawal continued in January, the cash situation improved significantly. RBI Governor Urjit Patel stated in his appearance before a parliamentary standing committee (PAC) that by January 18, 60 percent of the cash rendered illegal had been remonetized. By that time, the RBI pumped back into the system Rs 9.2 lakh crore of the total Rs 15.44 lakh crore demonetized.
The government has been focusing on developing and launching new apps and digital products in order to boost cashless transactions. One such move is the launch of Aadhaar Pay, which is expected to increase adoption of the digital channel given its convenience.