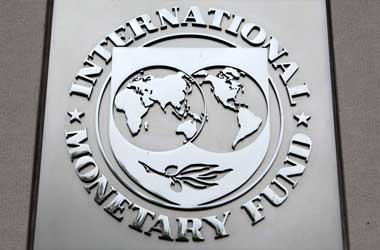 The International Monetary Fund (IMF) recently suggested that major economies will do well to increase their taxes on high earners as it would help them address issues of inequality and cut down their deficits.
The IMF report stated that an increase in taxes would not hinder overall growth and pointed to the tax raises implemented by OECD countries since 1981. The IMF report stated that when OECD countries made reasonable tax hikes, it did not have a negative impact on their economy.
The IMF's suggestion comes shortly after US President Donald Trump has announced major tax reforms which includes reducing top level taxation from 4.6pc to 35pc. IMF head of fiscal affairs, Vitor Gaspar did not seem very impressed with the reduction of taxes and stated that while it is conceptually possible there was very little data to suggest that lowering taxes helped generate additional revenue and boost the economy.
Financial Times
The IMF's suggestion to increase taxes on high earners received criticism from many different parties. Some of those that criticized the IMF included Republican director of the US Office of Management and Budget Mick Mulvaney and Alex Wild who is the research director for the TaxPayers' Alliance.
In a statement, Wild said
It's hardly surprising to see the IMF calling for higher taxes, firstly because their employees don't pay tax, and secondly because they are almost invariably wrong. Given the fund's recent catalogue of spectacularly poor judgement calls on the euro, Brexit, Greece and UK fiscal policy, it's a wonder anyone pays attention to their policy prescriptions
However there were a few like John McDonnell, shadow chancellor for the UK's Labour party who backed IMF's suggestion. McDonnell stated that his party had made a similar case during the General Election as it would result in a fairer tax system.
The IMF report also pointed out that governments must take another look at the different types of wealth taxes they could impose to boost capital gains taxes. The report did not highlight any particular economy but did say that property and land taxes were very equitable and remained underused.
The IMF has also expressed concern over the global economy stating that a number of vulnerabilities remained under the surface and could significantly impact the recovery of the global economy. Credit booms were highlighted as the biggest concern to the global economy but the report did clarify that not all credit booms would result in a financial crisis.