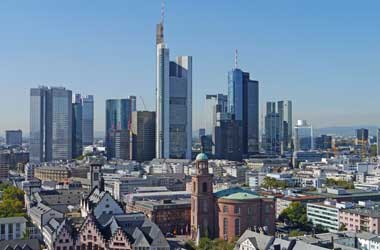 Digital assets and cryptocurrencies present an interesting problem for both governments and major banks. This is because most countries do not have any existing laws in place to address the regulation of digital currencies or the technology that it uses.
Banks are not equipped to handle cryptocurrencies as there are too many loopholes that can be exploited and put them in a precarious position with the law and their customers.
Germany is looking to address these issues by implementing a new law that could allow German banks to handle cryptocurrencies.
This new proposal comes under a new bill that looks to roll out the 4th EU Money Laundering Directive.
Change In Approach

The new proposal will bring many changes to Germany's banking structure. One of the main advantages is that online banking in the country will become more inclusive. Customers will be able to buy securities online without any hassle and cryptocurrencies will also become available for purchase. This is a big move since it usually is independent exchanges that do the job of handling and selling crypto assets.

The prospects of this new law getting implemented looks good. Germany's parliament, the Bundestag, has already passed the bill and now it only needs an agreement from Germany's 16 states so that it can move forward.

The existing laws currently bar banks from selling and dealing with crypto assets. If this law pushes through, it will change everything and make Germany a potential hub for people who are interested in getting into crypto. Financial analysts claim that this move would give Germany a big lead over the rest of the world in terms of being a crypto-friendly state.

No Need For Middle-Men

The bill is a big improvement over earlier versions. The earlier bill stated that banks had to depend on third-party exchanges if they did business with crypto. However, it seems lawmakers realized how inefficient this was and decided to fix the law so that banks would be able to do it all on their own.

This is a big change for the crypto industry in Germany since it can make crypto transactions cheaper when done via a bank. There will be no need to pay a middle-man to handle the operation as a German bank will be able to do it in-house with no fuss.

This is why it is not surprising the Association of German Banks is fully behind this law. The Association points out that German banks already have most of the infrastructure in place making it ideal for them to run their cryptocurrency operations going forward.