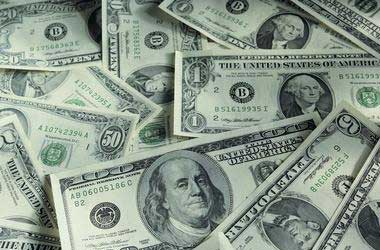 In the European session, the US dollar declined against its key rivals, ahead of this week's policy meeting of the Federal Reserve, with a few investors anticipating lawmakers to reduce their benchmark interest rate projections for this year.
On Wednesday, the Fed is expected to disclose its decision, with economists anticipating it to keep the interest rates unchanged. Currently, the benchmark interest rate is between 2.25% and 2.5%. For more information on the interest rates outlook, market participants are waiting for the Fed statement. There is guesswork that Fed officials could cut their projections of interest rates, or "dot plots" this year implying a few or no hikes.
Recently, with US economic indicators reflecting weakness, traders are pricing the scenario for the Fed to retain its patient attitude towards more rate hikes. During the Asian session, the fiat currency traded in a mixed manner against its key counterparts. While it surged against the pound, it remained range bound against the franc. Latest data from the Ministry of Economy, Trade and Industry indicated that Japan's industrial output decreased less than previously estimated in January.
Industrial production declined on month-on-month basis to seasonally adjusted 3.4% in January, after previously anticipated 3.7% decline. Around 1.15 against the euro and 0.98 against the franc are seen the next key support for the greenback. The next major support for the US dollar is anticipated at about 1.15 and 0.98 against the euro and franc, respectively. The greenback nudged down to 1.3302 from its previous high of 1.3347 against the Canadian dollar. The greenback is destined to receive support at around the 1.30 levels.
On the negative side, the greenback reversed to 0.7095 against the Aussie and 0.6859 against the kiwi dollar, from its previous near 3-week lows of 0.7120 and 0.6874, respectively. On the higher side, 0.68 and 0.67 are seen as the next level of resistance for both the Aussie and the Kiwi.
The greenback strengthened against the pound at 1,3221, from a low of 1,3300 recorded at 7:30 pm ET. The greenback is expected to face resistance around the level of 1.31.