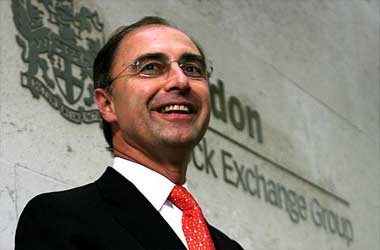 Xavier Rolet, the head of the London Stock Exchange (LSE) has issued a serious warning stating that over 1,00,000 jobs could be lost if London loses the clearing process for euro-denominated transactions.
Several European Union (EU) leaders including French President Francois Hollande are calling for the processes to move to a location within the Eurozone after Britain leaves the EU.
Rolet said that the losses would not just occur in London's financial district but across the country. In a statement, Rolet said,
We estimate, conservatively, that at a very minimum 100,000 jobs, in risk management, compliance, middle office, back-office support functions — by the way not just in London, up and down the country — are implicated in supporting this business and clearly could be at risk. But the point is that there are very, very few financial centres around the world that could accommodate such a global business.
MoneyWeek
The biggest issue facing the UK with regard to its departure from Europe is the retention of access to the single EU market. It is this access that allows UK-based businesses to offer services to clients across Europe. Rolet's comments come after news reports have revealed that global banks based out of London are preparing extensive contingency plans in expectation of French or German centers taking over the £440 billion a day ($570 billion) euro transactions. London currently handles around 39 percent of the global trading in derivatives
London's role in handling the euro-related transactions has been under scrutiny earlier as well. An EU court had declared last year that the European Central Bank did not have power over the euro-denominated trades. Rolet said that there were very few centres capable of handling large volume of trades and stated that the only other option apart from London was New York.
Discussing the shift, Rolet said that the actual physical movement of the processes and its economic consequences were complex. He added that the idea of separating US dollar based transactions and euro based transactions was not feasible economically and would also be difficult in terms of regulatory oversight.
The world's largest clearing house LCH, in which the LSE has a stake, handles the maximum volume of trades and employs around 700 people. Clearing houses play vital role by acting as a link in derivatives trades, providing protection against risk of default by holding collateral from both parties. These practices became prevalent after the 2008 financial crisis was triggered by the collapse of Lehman Brothers