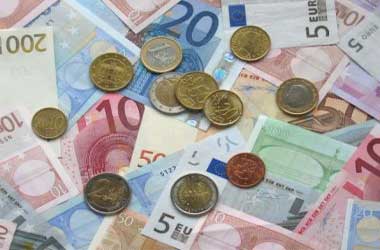 The unexpected support for ECB rate hikes from Ewald Nowotny, Austrian representative on the ECB's council, and victory of pro-EU Prime Minister Mark Rutte in the Dutch election propelled the Euro against the New Zealand dollar for the past two weeks.
The steep decline in the dairy product prices also contributed to the weakness of the Kiwi dollar.
Ultimately, the EUR/NZD pair rallied about 900 pips to record a high of 1.5450 this week. We believe that the uptrend is still far from complete due to the reasons given below.
In the recent global dairy trade auction, the index rose 1.7%. Accordingly, the average price of dairy products increased to $3,101 per ton. The increase in the price of dairy products, which is the main export revenue earner of New Zealand, is certainly positive for the currency. However, it should be remembered that during the previous auction conducted on March 7th , the dairy index fell sharply by 6.3%. So, the current rise does not totally offset the previous loss. So, the Kiwi dollar is not expected to rise sharply.
Bloomberg Politics
The Euro dollar, on the other hand, got another boost from the poll conducted in the aftermath of the first French Presidential debate. Nearly 29% of those participated in the survey supported Emmanuel Macron, a pro-EU candidate, while only 20% were convinced by the arguments made by Melenchon.
Adam Cole, analyst at RBC Capital Markets, stated that the probability of Macron winning the Presidential polls has increased to 62%. The support for anti-EU candidate Marine Le Pen had gone down to about 20%. The assessment was made on the basis of bets made in "Betfair", a prominent betting portal. The Euro zone is also seeing a rise in the inflation and exports.
Thus, fundamentally, we can expect the EUR/NZD to rally further in the days ahead. The price chart indicates consolidation of the EUR/NZD pair at 1.5230 levels. The positive reading of the MACD indicator coupled with a high 90s reading of the stochastic oscillator indicates a strong buying support for the Euro. The chart also indicates the existence of major resistance at 1.5675. Thus, it is imperative that the cross would rise further and reach the next resistance level.
On the basis of above analysis, a currency trader can open a long position near 1.5320 to gain from the probable uptrend. To mitigate risk, a stop loss order can be placed below 1.5180. The long position can be sold for profit near 1.5675.
Likewise, investing in a call option would allow a trader to benefit from the forecasted uptrend. The option should be active for at least a week. Additionally, in the interest of the trader, the entry should be made when the pair trades near 1.5320.