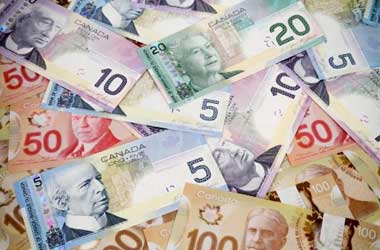 The decline in the price of crude oil and the unimpressive stimulus measures announced by the BoJ enabled the CAD/JPY pair to decline from a high of 82.49 to 76.40 in a matter of one month.
However, there recent developments make us believe that the downtrend is not yet over.
When the Alberta wild fire was put off, invariably all the analysts anticipated a quick recovery in the Canadian economy. Nobody thought that the incident would be the beginning of a series of issues, which the Canadian economy would face.
The wild fire caused the economy to shrink 0.6%. On a y-o- y basis, in June, the Canadian building permits dipped 5.5%. On last Friday, the Statistics Canada reported a loss of about 31,000 jobs in July, while the analysts were expecting the economy to create 10,000 jobs. The report also indicated a poor y-o- y wage growth of 1.8%.
The National
If that was not enough, the record trade deficit of $3.6 billion painted a gloomy picture of the economy. Incidentally, five out of top ten trade monthly trade deficits were recorded in 2016.
In the case of Japan, the Prime Minister Shinzo Abe announced a stimulus package worth $265 billion on July 27, 2016. To the disappointment of the market, the BoJ did not respond with a monetary stimulus of similar vigor. The BoJ only increased the purchase of exchange traded funds by Y6 trillion, from Y3.3 trillion previously. The BoJ left the prevailing negative interest rate of 0.5% unchanged. No changes were announced to the bond purchase program as well. Ultimately, this boosted the positive sentiment on the Yen. Unless and otherwise the BoJ resorts to extreme measures, the
Yen is expected to remain strong against the major currencies including the Canadian dollar. Thus, fundamentally, the CAD/JPY pair can be expected to remain in a downtrend.
Technically, the currency pair continues to move within the descending channel. The MACD indicator is also moving away from the zero line and deeper into the bearish zone. This indicates that the down trend is not yet over. Based on the historical chart, we can anticipate support for the currency pair arrive at 74 levels. The resistance for the currency pair exists at 82.
So, a Forex trader should attempt to enter a short trade by selling the Canadian dollar and buying the Japanese Yen. The entry price for the short trade in the CAD/JPY pair can be about 77.50. A stop loss order can be placed at a distance of 200 pips above the entry price. The short position can be diluted when the exchange rate falls below the 74 levels.
A binary trader should buy a one touch put option, provided the broker offers a one month expiry period for the contract. The trader should also look for a target price of about 74 for the put option trade.