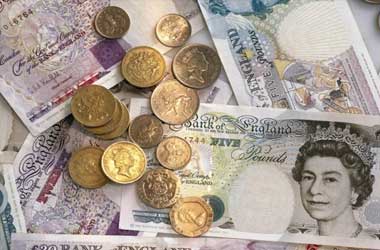 On May 29th, a predicted a downtrend in the GBP/USD pair and an interest to go short at 1.2840 levels, with 1.2600 as the target. Additionally, interest to purchase a put option as well. A week later, the GBP/USD pair fell to a low of 1.2630. That gave profit in both the trades. In the past two trading sessions, the pair has risen to 1.2700 levels. We forecast a continuation of the uptrend due to the reasons mentioned below.
The election in the UK has resulted in a 'hung Parliament' due to which Conservatives may have to soften their stand on certain issues related to Brexit. The possibility of a soft Brexit is positive for the Pound.
On Wednesday, the UK Office for National Statistics reported a 2.9% y-o-y increase in consumer prices in May. Last month, the consumer prices grew 2.7%. Analysts expected the 12-month consumer price index to increase 2.7%. The rising price of recreational and cultural goods and services was the main contributor to the increase in the rate. Core CPI, excluding food, energy, alcohol and tobacco prices, increased 2.6% on y-o-y basis in May, and above the Market's expectation of 2.3% growth.
Fox Business
Later on Wednesday, the US Bureau of Labor Statistics reported an unchanged producer price index in May, compared to the previous month, but in line with analysts' estimates. The seasonally adjusted price index grew 0.5% in the previous month.
The inflation in the US has softened in the recent past and is a cause of worry for the US Fed, which is contemplating on a rate hike later this month. Analysts believe that the rate hike would be accompanied by a dovish statement. Thus, a rally, if any, in the US dollar would be weak. Thus, considering the contradictory economic data from the UK and the US, we expect the GBP/USD pair to move up further.
The historic price chart indicates that the GBP/USD pair has found support at 1.2730. The stochastic oscillator is out of the bearish zone. Thus, a bullish reversal can be expected. The next major resistance for the pair is at 1.2960.
We wish to open a long position in the GBP/USD pair near 1.2730, with an aim of booking profit near 1.2960. To curtail losses, a stop loss order would be placed below 1.2630.
To mimic a similar setup in the binary market, we would invest in a high or above contract when the pair trades near 1.2730. Our choice of expiry date would be June 23rd