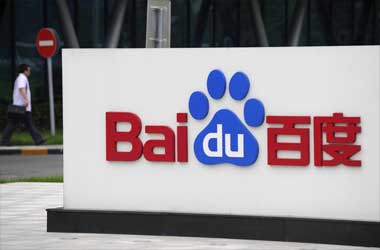 After reporting a 83% y-o-y increase in Q2 net income, the stock of Baidu Inc (NASDAQ: BIDU) has rocketed by about 20% to record a yearly high of $239 last week. A decline in general and traffic acquisition costs enabled the company to beat analysts' estimates.
The company is planning to invest more on artificial intelligence, while trimming its expenses on services ranging from food delivery to travel.
In this regard, the efforts taken by the company are expected to keep the stock bullish in the short-term. Yesterday, the stock of Baidu closed at $239.07, up $3.86 or 1.64%.
The company, which owns China's largest search engine, reported a 14% y-o-y increase in sales to 20.90 billion Yuan in the June quarter 2017 and surpassed analysts' expectations of 20.70 billion Yuan. The second-quarter net income of 4.40 billion Yuan also exceeded the Wall Street estimates of 2.90 billion Yuan.
Y Combinator
Last month, the company announced that it is joining hands with Advanced Micro Devices in the field of GPU computing in data centers. Both parties will work together to enhance optimization of applications using Radeon Instinct Accelerators. The collaboration would enable Advanced Micro Devices get access to the fast growing neural network and machine learning market in China. In the case of Baidu, it makes economic sense to pair up with Advanced Micro Devices as the former already uses Epyc server processors and Radeon GPUs in its data centers.
Last month, the company signed a deal to streamline buyers to online retailer JD.com. Under the agreement, Baidu's mobile search facility users will now have access to a dedicated section to purchase items directly from JD.com. Baidu aims to gain valuable data by encouraging online shoppers to make use of the facility.
The company has also joined hands with Anhui Jianghuai Automobile (JAC) to develop and launch a self-driving car in two years. The partially self-driving car will have a level three autonomy. A fifth level autonomous driving car can handle all the road conditions
without any involvement of a human being.
Citigroup analysts have recently raised the price target for the stock of Baidu to $253. Likewise, Macquarie has raised the price target to $305. Thus, we anticipate the stock to remain bullish in the week ahead.
The stock has started rising after consolidating at 220 levels. The bullishness is also confirmed by the rising momentum indicator. Additionally, the stock is also trading above its 50-period linear weighted moving average. Thus, we can expect that the stock of Baidu to remain in an uptrend as of now.
A call option or its equivalent can be bought to gain from the forecast uptrend. We wish to enter when the stock trades near $235 in the NASDAQ. We also prefer to buy a contract which remains valid for a week.