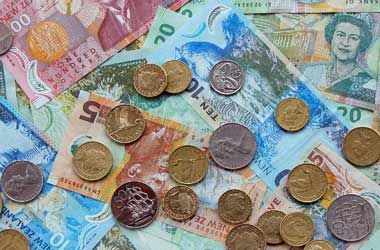 New Zealand saw a trade deficit of about $18 million in February due to a decline in the price and export volumes of dairy products. The market had expected a surplus of $127 million. The trade deficit weakened the Kiwi dollar against the Yen.
The political uncertainty in the Europe, failure of Trump to repeal Obamacare and Fed's less hawkish tone also aided the Yen to gain against the New Zealand dollar. Since March 1st , the NZD/JPY pair had fallen nearly 400 pips to a low of 76.91. We anticipate a reversal from the current level of about 77.20 due to the facts provided below.
In the dairy auction conducted in New Zealand, on Tuesday, the global dairy index rose 1.6%, resulting in an increase in the average price of dairy products to $3,005 per ton. In particular, the price of whole milk powder, which constitutes a major portion of New Zealand's exports, increased 2.4% to $2,924 per ton.
TRT World
Between November and March, exports of fruits from New Zealand declined about 39%. The decline had a negative impact of 2.8% on the trade balance. However, Nick Tufley, economist at Commonwealth Bank of Australia, is of the opinion that the situation would change soon considering the overall strength of horticulture sector.
On Tuesday, the Bank of Japan reported a 0.1% y-o-y increase in the core consumer price inflation in March, versus a 0.2% rise in the previous month. Analysts had expected the core CPI to increase 0.2%. In the US, the Bureau of Economic Analysis stated that the trade deficit has narrowed in February 2016. The combination of narrow trade deficit in the US and poor CPI data from Japan would have a negative impact on the Yen. Thus, considering the above details, we forecast a rally in the NZD/JPY pair.
Technically, the stochastic indicator, with a reading below 20, indicates an oversold scenario. Minor support exists for the NZD/JPY pair at 77.10. Similarly, 78.10 and 79.40 acts as major resistance levels. So, a trader can expect the New Zealand dollar to rally against the Yen.
By purchasing the New Zealand dollar in exchange of the Yen, at 77.20 levels, a trader can gain from the impending rally. To reduce risk, a stop loss order can be placed below 76.40. If the pair rises as forecasted, then the long position can be sold near 79.40.
From the numerous contracts offered by a binary broker, a call option or its equivalent, having an expiry period of one week, can be purchased. The investment can be made when the NZD/JPY pair trades at about 77.20.