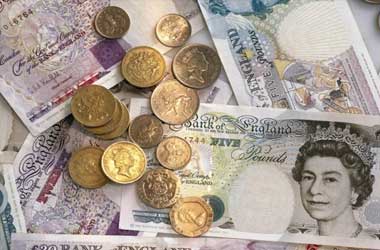 The Euro is on a tear against the Pound as the British Prime Minister Theresa May struggles to resolve issues in her cabinet, while the Brexit talks are heading nowhere.
The improvement in the Euro zone economy and positive GDP outlook is also assisting the Euro to rally against the Pound. Since November 10, the EUR/GBP pair has gained about 250 pips to trade at 0.9080 levels.
However, we anticipate a reversal in the EUR/GBP pair due to reasons given below.
On Tuesday, the UK Office for National Statistics reported a 3% rise in consumer prices in the year to October. In September, the consumer price index grew 3% on y-o-y basis. Analysts had expected consumer price index to rise 3.1% in October.
Wochit Business
The Pound fell as the figures missed Consensus estimates. However, it should be noted that the BoE is targeting an inflation rate of around 2%. The inflation rate is now at its five year high.
So, the slowdown in consumer price rise is actually a relief to the families in the UK. As the markets realize that, we could see a recovery in the Pound. The ONS also stated that the Producer Price Index rose 1% m-o-m in in October, an increase from 0.2% in the previous month. The economists had expected only an increase of 0.8% in PPI.
In the Euro zone, the German ZEW Economic Sentiment improved in November 2017, compared to the previous month. The index reading increased to 18.7 in the current month, from 17.6 in October, but missed analysts expectation of 19.8. The indicator also remains below the long-term average of 23.7 points. Traditionally, the EUR/GBP pair is driven by interest rate differentials, which is the difference in the yield generated by the German and UK sovereign debt. According to a study conducted by Kit Juckes at Societe Generale, the interest rate differentials indicate that the Sterling is undervalued against the Euro. That acts as a floor for the Pound. So, the economic data and valuations favor a decline in the EUR/GBP pair.
The EUR/GBP price chart indicates resistance for the pair at 0.9080. Further, the momentum indicator is making a negative divergence with the price. That indicates a possibility of a trend reversal in the currency cross.
On the basis of the above discussion, we are planning to open a short position in the EUR/GBP pair near 0.8940, with a stop loss order above 0.9080. If the pair declines as anticipated, then the profit will be booked near 0.8780.
Additionally, we may also establish a binary option trade to increase the overall gains. From one of our dependable binary brokers, a put option may be bought when the pair trades near 0.8940. Further, the option should not expire before November 25.