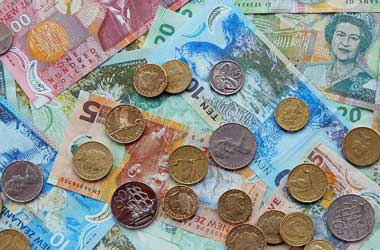 Statistics New Zealand reported that the country's economy expanded by a seasonally adjusted 0.5% q-o-q in the fourth-quarter of 2019.
That was below the 0.8% q-o-q GDP growth recorded in the earlier quarter, but in line with economists' expectations. The previous quarter's growth was upwardly revised from 0.7%.
While service sector grew 0.6% in 4Q19, primary industries posted a growth of 0.5%. Goods producing industries expanded 0.1%. GDP per capita increased 0.2%, while real gross disposable national income increased by 1%. On y-o-y basis, GDP grew 2.3%, unaltered from the earlier quarter and exceeding anticipations for an increase of 1.7%. Seven of the 11 service sectors posted growth in December 2019 quarter, aided by increase in hiring, rental and real estate services, and safety and public administration.
Rise in household spending on durable products, for example white goods and audio visual systems, offered an improvement in retail trade. Likewise, an increase in household spending on services aided the growth of telecom, postal, transport and warehousing services.
Service sector reported sluggish growth due to poor performance of scientific, professional, technical, insurance and financial services. Yearly growth in the service sector has been slowing down since December 2016, with December 2019 reporting a growth of just 2.1%.
Basic industries expanded 0.5% in 4Q19, led by a 2.5% growth of mining sector. The growth was eased by a 1.3% decrease in agricultural sector as both dairy farming and livestock industry recorded poor performance. Goods-producing sectors recorded a slight growth of 0.1%, aided by increase in electricity generation and construction services. That was offset by a 0.1% decline in manufacturing production.