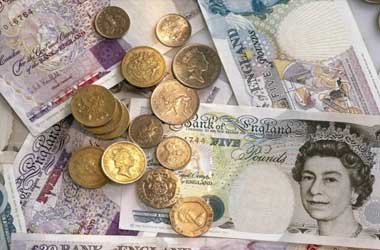 We had forecast a rally in the GBP pair, on the basis of a robust employment and PMI data from Germany. The anticipated dovish stance of the Bank of England was also a reason for expecting the Pound to weaken.
As predicted, the EUR/GBP pair rose to 0.9120 levels in one week after the report was published and that resulted in a profit in our Forex and binary trading accounts. We anticipate a reversal in the EUR/GBP pair due to reasons given below.
According to Eurostat, industrial production in the Eurozone area declined 0.6% m-o-m in June, compared with a 1.2% rise in the previous month.
The figures were worse than 0.4% decline anticipated by analysts. Most of the recent Euro dollar rally was due to expectations of tapering bond purchases in the near future. Such a rally always has a limit. While the European statistics agency presented a poor economic data, the UK Office for National Statistics reported an upbeat Average Earnings Index and unemployment data.
BuzzyNews UK
The average weekly earnings increased 2.1% y-o-y in the quarter ended June, up from 1.9% reported in the previous quarter and above 1.8% growth anticipated by analysts. The Claimant Count Change report showed that the number of people claiming unemployment benefits declined by 4,200 in June. Contrastingly, analysts had expected an increase of 3,200. In May, the number of people claiming unemployment benefits increased by 3,500.
Recently, Morgan Stanley and HSBC have issued a report saying that the Pound would trade at parity with the Euro. However, currency strategists at Capital Economics argue that there is a negligible chance for the Pound to dip further against the Euro. The Pound has already fallen by about 7.5% against the Euro, since May. According to the latest Consensus forecast, the UK economy is poised to grow at 1.5% in 2017. A quarterly growth of just 0.2% is enough in the second half of 2017 to achieve such a growth. However, Capital Economics anticipates a growth of about 0.5% in Q3 and Q4. So, fundamentally, the chances of a bullish reversal in the Pound are higher under the current circumstances.
The EUR/GBP pair is facing resistance near 0.9130, after gaining nearly 300 pips in the past two weeks. Furthermore, the MACD indicator has made a negative divergence with the price, as shown below. Thus, technically, a downtrend is expected in the currency pair.
A short position in the EUR/GBP pair is what we prefer at this point in time. The ideal entry and exit levels would be 0.9120 and 0.8940. A stop loss order would be certainly placed below 0.9220.
Simultaneously, we are planning to invest in a low or below option to generate maximum returns from the analysis. An option expiry date around August 26th and a strike rate of 0.9120 is preferred for the trade.