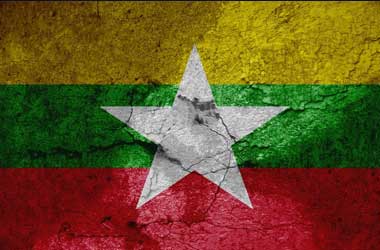 Myanmar is a small country that relies heavily on tourism and foreign investment into its manufacturing industry. The country had earlier passed a law that allowed business establishments to apply for forex licenses that would allow them to deal directly with consumers who were willing to pay in U.S. dollars.
The government passed this law with an objective to encourage forex transactions and help businesses sustain themselves and do brisk business. The decision to issue forex licenses and encourage transactions in foreign currencies appears to have had a negative impact on the kyat, which is the local currency. As a result, the Central Bank of Myanmar (CBM) has decided to scrap the idea of allowing businesses to transaction in foreign currencies for now.
The CBM issued a notice to businesses that had received a forex license which informed them that forex transactions would no longer be allowed and asked them to return the license before the end of the month. These licences were issued to a number of different establishments including hospitals and hotels who were able to receive dollars directly from the consumer.
A member from the CBM who wished to remain anonymous said that the CBM consulted a number of international financial consultants including the International Monetary Fund before making a final decision to revoke these forex licenses. The official stated that the forex licenses caused businesses to prefer 'dollarization' and as a result the local currency weakened causing exchange rates to fluctuate a lot. The kyat dropped by more than twenty percent during 2015 and put it on the list of being one of the poorest performing currencies on the 2015 frontier market. CBM hopes to stabilize the local currency once the ability to transact in dollars is removed from these businesses.
The memo sent out to these businesses informs them that
(The cancellation) is intended to promote the use of kyat in making payments for goods and services within the country and to cut down the use of cash by encouraging domestic debit cards and credit cards, internal payment cards and on-line payment system.
Than Lwin, a retired vice governor of the CBM and now a senior official with the country's biggest private bank, KBZ stated that businesses should not be inconvenienced due to ban on their forex licenses stating that it is a normal procedure for businesses to transact in their local currencies in any country. Only time will tell if this move to revoke forex licenses will help to stabilize the local currency.