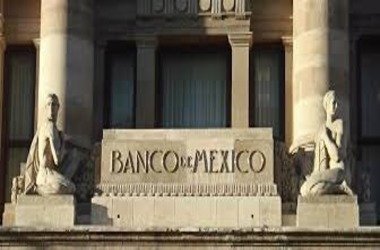 Banco de México, in an off-cycle step, announced its largest benchmark rate cut in six years and committed support for the financial markets within the framework of further combative actions to alleviate the impact of COVID-19 disease implications.
Mexico's central bank, also referred to as Banxico, listed measures to "provide liquidity and improve the functioning" of financial markets jumbled by the breakout of coronavirus, smashing growth outlook for Mexico and worldwide economy.
The 50 basis points rate cut, mirroring the most vigorous decision taken by the central bank in years, takes the benchmark interest rate to 6.50%.
The interest rate also reflects the lowest level since 2017. As mentioned earlier, the 0.50% rate cut is the Banco de México's biggest rate cut since June 2014.
The bank, in a statement, stated that it was also reducing the rates on its extra ordinary liquidity facilities, and trimming by 50 billion pesos ($2.06 billion) the monetary regulation deposit that should be compulsorily maintained by private banks.
The peso, which has been on a downward trend for the past few weeks, plunged by 2% to trade at roughly 24.50 per US dollar.
Banxico further stated that there was elevated ambiguity about inflation forecasts, with risks on either side (up and downside), in addition to increased economic sluggishness.
In the latest monetary policy meeting held on February 13, Banxico slashed 25 basis points to reduce benchmark rate to 7%.
It was the fifth successive rate cut amidst weak economic growth last year, when the GDP contracted by 0.1%. The bank revealed that one member of the policy setting committee voted to trim rates to 6.75%.