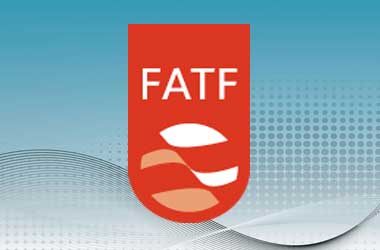 The Financial Action Task Force (FATF) is a watchdog that is responsible for overseeing its 37 member countries. The FATF focuses on combating money laundering and has been looking into the operations of virtual asset service providers (VASPS), especially crypto exchanges among its 37 member countries. 

The organization has been investigating the current financial market and has come up with a number of recommended regulations. The FATF wants these new regulations to be put into effect within 12 months for them to be really effective. One of these regulations is that crypto exchanges should share customer data.

It should be noted that the FATF's recommendations do not amount to official laws. A member country can choose not to implement them. However, this can result in the member country getting blacklisted, preventing it from trading with other FATF member countries. 

The recommendation that have crypto exchanges up in arms is that the FATF thinks that all VASPs need to share information on customers that send money to each other on their platforms. The idea is that if customer A uses an exchange to send money to a wallet, the exchange should send info to the wallet provider about the customer.

The FATF recommended that the VASPs should send the name of the customer, the account number, their physical address, the receiver, and the receiver account. This is pretty much what banks send each other when they do normal overseas transactions.

Crypto Exchanges Will Struggle To Comply

The problem is that sharing all this data is not part of the usual cryptocurrency transaction. This is because cryptocurrency transactions are meant to be anonymous. The new recommendations would require VASPs to share data that can be practically impossible to collect. It could even result in some of the providers shutting down because they would not be able to share the data.

Most virtual assets are designed to be moved without needing to identify the participants. Forcing identity requirements on the transactions can cause a lot of friction in the process. This could force legitimate VASPs who help out law enforcement to close down operations resulting in further decentralization. Peer-to-peer exchanges are difficult to monitor and can result in less transparency in the transactions. However, the FATF stands beside its recommendation.

In a statement, Steven Mnuchin, the U.S. Secretary of the Treasury, said
By adopting the standards and guidelines agreed to this week, the FATF will make sure that virtual asset service providers do not operate in the dark shadows. This will enable the emerging FinTech sector to stay one-step ahead of rogue regimes and sympathizers of illicit causes searching for avenues to raise and transfer funds without detection.