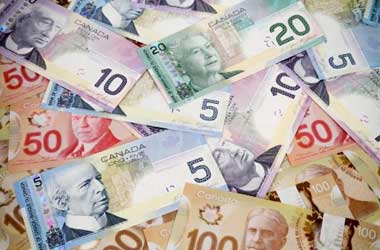 A sharp decline in the price of crude oil and victory of Emmanuel Macron in the French election has enabled the Euro to rally against the Canadian dollar, so far in May. The dovish stance of the Bank of Canada and the trade standoff against the US also weakened the Loonie, a commodity currency.
However, we expect the EUR/CAD, which is currently trading at 1.5200 levels, to undergo a correction on the basis of facts provided underneath.
Last Monday, Saudi Arabia and Russia agreed to extend the oil production cut agreement until March 2018. It can be remembered that OPEC and other oil producing nations signed a six month agreement last December to cut production by 1.8 million barrels per day.
However, the agreement did not turn out to be effective. The price of crude fell below $50 per barrel within few weeks after the agreement was signed. In order to push prices upwards, the oil cartel has now extended the agreement. As anticipated, the agreement was not able to trigger a huge rally in crude. However, it has pushed the crude price to a two week high of about $48.50 per barrel. Krishen Rangasamy, an analyst at Bank of Canada, stated that the decision has created a temporary floor for the Loonie.
TRT World
On Thursday, Statistics Canada reported a 1% m-o-m increase in factory sales in March. The figures missed analysts' estimates of 1.1% growth. However, it was higher than a 0.6% decline registered in the previous month.
During his visit to the lower house of the Dutch Parliament, Mario Draghi, the President of ECB, underscored the success of quantitative easing in Europe's economic recovery.
Furthermore, Draghi insisted that the accommodative policy should continue for the inflation pressure to build up in the medium-term. The market was expecting Draghi to give a hint about tapering of the current bond purchase program. Thus, an extension to the oil production cut agreement and disappointment over Draghi's decision to continue with the asset purchase program is expected to keep the EUR/CAD pair bearish in the short-term.
Technically, the EUR/CAD pair is expected to face resistance at 1.5280. Furthermore, the RSI indicator is near the overbought region. This indicates a possibility of bearish reversal. So, the EUR/CAD pair may decline to reach the minor support of 1.4880.
A currency trader can sell the Euro in exchange of the Canadian dollar near 1.5150. To mitigate losses, a stop loss order is advised above 1.5280. Lastly, the profit booking order can be placed at about 1.4880.
A put option can be bought through the trading platform of a forex broker to gain from the EUR/CAD pair's downtrend. The trade can be established at an advantage by choosing a strike price of 1.5150 and an option expiration date close to May 30th .