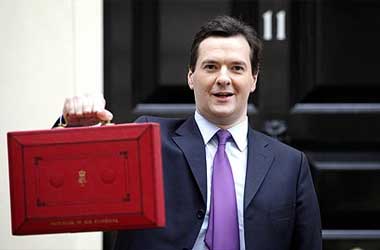 It is the annual event that many pensioners, home owners and businesses look forward to or dread every year in the UK and that is the Chancellors Autumn Statement in which he reveals his spending commitments for the coming year.
This year saw an unexpected number of announcements, and those announcements did have an immediate effect on the value of Sterling with it increasing in value again most other currencies.
The announcements he made included him revealing a more than expected £27bn improvement in regards the UK's public finances.
However, investors who buy homes to let them out have been hit with a new tax that being a newly introduced 3% surcharge on stamp duty which is not only going to be charged on Buy to Let properties but also on anyone wishing to buy a second home in the UK.
One very unexpected announcement was that Chancellor George Osbourne has now completely abandoned his proposed £4.4bn reduction in tax credits which had millions of voters up in arms as each of those voters would have seen their tax credit allowance cut by some £1200 on average per year.
Anyone wishing to buy a home in London is going to be given something of a major leg up as he also introduced something known as the London Help to Buy scheme which will see new home buyers being able to claim an interest free loan worth up to 40% of the price of a newly built home in the capital.
To help developers secure the finance needed for the new home builder program that the UK so desperately needs he has announced that billions of Pounds are going to be made available to property developers in the hope that up to 400,000 new homes can be built across the UK.
It is often the pensioners in any country who get the rough end of the stick when it comes to them being given an adequate rise in the value of their State pensions. However, the Chancellor announced that he is to increase the value of the State pension by £3.35 a week from next year which will give all those pensioners living of the state pension a pension worth £119.30 per week.
As mentioned this news all went down very well on the money markets and helped GBP increase in value against most other currencies.