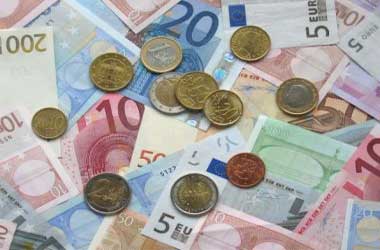 For the past two months, the EUR/JPY pair has been range bound between 132.40 and 133.40. Both the Euro zone and Japanese economy have been showing signs of improvement.
The inflationary pressure is picking up in the Euro zone, while the Japanese economy has posted the longest growth streak in 2001.
Thus, neither of the currencies were able to rein over the other. However, we anticipate the EUR/JPY pair to decline in the days to come due to reasons given below.
Many times in our report, we had mentioned that financial markets do not like uncertainty. The weakness seen in the Euro dollar is another classic example proving that theory. German Chancellor Angela Merkel's efforts to form a three-way coalition government got derailed earlier this week, leading to a political uncertainty in Germany, the economic powerhouse of the EU. The country's President Frank-Waltner Steinmeier is doing his best to bring together all like minded parties to avoid a fresh election.
DW English
However, if the talks fail, then Germany will be heading to ballots again. The talks collapsed after the pro-market Free Democrat Party (FDP) backed out, citing huge differences with the Green Party. The Social Democrat Party, which was a coalition partner previously, had ruled out being a part of another grand coalition with the CDU (Christian Democratic Union) party to which Merkel belongs. Commenting on the situation in the Euro zone, Philip Wee, currency strategist at DBS Group Research, stated the Euro has turned weak, despite an impressive German GDP data, as the prospects of a coalition government has diminished.
In Japan, the Ministry of Finance reported a trade surplus of ¥0.32 trillion in October, compared with ¥0.27 trillion in the previous month. Analysts had expected a trade surplus of ¥0.21 trillion.
Another notable thing is that the inverse correlation between the Yen and Nikkei index is slowly breaking. The Yen no longer falls when the Nikkei index goes up, and vice versa. The resilience in the Yen has surprised fund managers and large traders who used the inverse correlation to their advantage. Thus, political uncertainty has weakened the Euro, while strong economic data is strengthening the Yen.
The price chart indicates the EUR/JPY pair is moving along a descending channel. Further, the pair has also crossed below its 50-period moving average. The weakness is also confirmed by the MACD histogram, whose reading has turned negative. Thus, we can expect the EUR/JPY pair to decline soon.
A short position in the Forex market would enable us to gain from the projected decline. We prefer to enter and exit near 131.90 and 129.60, respectively.
Likewise, in the binary market, we may park our surplus funds on a put option contract valid for a week. We will enter an option contract only when the pair trades near 131.90.