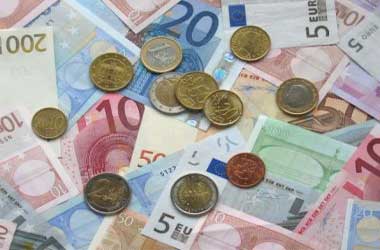 Last Friday, a series of positive economic data propelled the Euro against most of the currencies, including the Mexican Peso. Furthermore, the weakness in the US dollar, which shares an inverse correlation with the Euro, indirectly contributed to the strength of the latter.
The EURMXN currency pair, which touched a low of 20.5718 earlier last week, recovered on the last day of the week to close at 20.9550. However, the Euro is expected to lose its strength soon for a variety of reasons.
Firstly, the market is quite concerned about the outcome of the Brexit referendum.
The investors will continue to stay away from the Euro as the day of the referendum comes closer. Thus, the Euro will not strengthen further against any of the currencies until positive news comes out of the referendum.
The Next News Network
Secondly, the Mexican economy is less dependent on Europe. The economy is linked very much to the developments in the US. Almost 80% of Mexico's exports went to the US ports. To put it another way, exports to US contributes 32% of the country's GDP. Mexico is now the eleventh largest economy and one of the most successfully industrialized countries.
The country's dependence on the oil has declined considerably. Mexican economy grew at 2.5% in 2015 and is expected to register a growth of between 2.2% to 3.2% in 2016.
For the 11th quarter in succession, the country reported an economic growth. The weakness in the Mexican Peso is mostly related to election related issues in the US. The unemployment rate is at 3.7%, which is quite manageable. Above all, it is the domestic market, which is the driver of Mexico's growth. Thus, fundamentally, the Mexican Peso is expected to strengthen this year.
The EURMXN currency pair is near the resistance, as shown by red dotted lines in the chart below. The stochastic indicator is declining after hitting an overbought scenario. Thus, the EURMXN pair can be expected to decline in the near future. So, a currency trader should take a short position at the existing levels with a stop loss order above 21.25. The suggested level for profit booking is 19.90.
Considering the scenario, an option trader should explore the possibility of entering a one touch put option trade. A target level of about 20 would benefit the trader. Similarly, for increasing the chances of making profit from the trade, a date in the first week of July should be chosen as the expiry period.