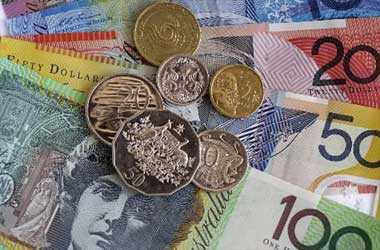 Last week, lower-than-anticipated second-quarter economic expansion of Australia resulted in a decline of the AUD/USD currency pair by 200 pips. Australia recorded a GDP growth of 0.5% in the quarter ended June 2016, against the analysts' expectation of 0.6% growth. In the first-quarter, Australian GDP grew by a downwardly revised 1%. However, the top three export commodities of Australia are now expected to trigger a trend reversal in the AUD/USD pair.
The price of iron ore fell to a two month low of $56.20 per ton. However, it is far better than the $40 plus rate forecasted for the second half of 2016 by analysts earlier this year. Secondly, the price of natural gas increased 4.22% to $2.914 a million British Thermal Units in the NYMEX. Lower than expected increase in the natural gas storage across the US contributed to the price rise. Natural gas is the third largest export revenue earner of Australia.
Thirdly, coal, which is the second largest commodity exported from Australia, hit a four year high of $200 per ton on last Friday. Supply disruptions mainly from the South32 (spin-off from BHP Billiton) mines in Illawarra and other mines in the Queensland region contributed to the price rise. The coking coal, which is used in the steel metallurgy, was trading at $155 per ton a week earlier. Traditionally, the demand rises in the month of September and October as Chinese steel manufacturers rake up the production. The news of a decline in the stockpiles in Australia also resulted in frenzied buying of coal.
CNBCAfrica
In the US, according to the CME group analysts, the dovish comments made by a member of the Federal Reserve rate setting committee has reduced the probability of a rate hike in September to 15% from 24%. So, fundamentally, in the short-term, the AUD/USD pair is expected to trend upwards.
The price chart indicates that support is building up for the AUD/USD pair at 0.7460. The stochastic indicator shows that the currency pair is in an oversold state. Thus, we expect the AUD/USD pair to ascend till the next major resistance at 0.7630.
A Forex trader can take advantage of the strengthening Aussie by taking a long position in the AUD/USD pair. To reduce the risk arising from the Fed rate hike, a stop loss order can be placed below 0.7430. The long position can be liquidated at 0.7630.
A similar trade can be taken in the binary options market by purchasing a one touch call option. A target level in the range of 0.7600 and 0.7630 can be selected by the binary trader. Likewise, an expiry date between the 7th and 15th of October can be chosen as well.