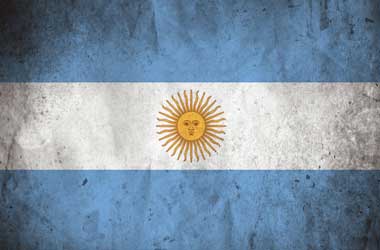 Latin America's third-largest economy is in deep trouble. Heavy government borrowing has placed the Argentinian economy in downward spiral.
At the beginning of the week, President Mauricio Macri asked for the accelerated release of the $50 billion loan the country was seeking from the International Monetary Fund (IMF). The aim was for the loan to help ease investor worries about the country.
However, the request has backfired. It seems that people felt that the request for the earlier release was a sign that the Argentinean economy was in trouble.
In response to this, the market has started dumping the Argentinean peso which has led to the currency losing a lot of its value. It has nearly lost 50 percent of its value since the beginning of the year and registered a 15 percent drop in just one day.
Fighting Back
The Argentinean government is not taking this lying down though. In hopes of slowing down the crash, the government has raised interest rates to 60 percent. This is currently the highest interest rate in the world and is hoped to stop the crash and ease fears of possible skyrocketing inflation. The central bank promises not to lower the rates until December.
As for the IMF, the international agency has said that it is willing to go with the Argentinean government's request. There have been delays because of the current global market conditions. This mostly stems from the incremental increases that the US Federal Reserve has been rolling out.
Bloomberg Markets and Finance

Argentina is just one of the victims of the changes in the market. Other countries like Turkey and Indonesia are suffering the same thing but not to the degree that Argentina has.
In a statement, Eswar Prasad, a Cornell University economist said
Many of these countries have borrowed a fair bit in international markets and especially done a lot of this borrowing in dollars when dollar borrowing was cheap. Now, the chickens are coming home to roost when interest rates in the U.S. are rising, and it's putting pressure on emerging markets around the world.
Argentina's Economy On The Ropes
The IMF is looking into modifying the Argentinean economic plan so that it will better insulate it from the shocks of the global market. However, experts agree that it is unclear whether the economic plan would be enough to repair the damage done to the economy.
The IMF's unpopularity in Argentina does not help. Many Argentineans feel that the country's economic collapse two decades ago was because of IMF meddling. However, IMF director Christine Lagarde hopes for a more positive ending this time around.