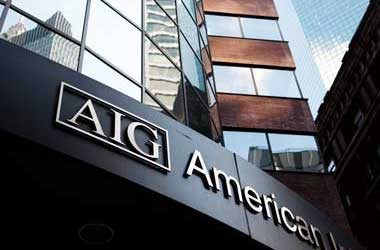 Multinational insurance corporation American International Group Inc. (NYSE: AIG) reported the lowest second-quarter operating income in the aftermath of the 2008 credit crisis.
However, it did not deter the investors from pushing the share price by about 10% to $59.80 in a matter of one week after the results were declared in the first-week of August.
While, several traders were expecting the rally to fizzle out quickly, the share price of AIG has consolidated around the $60 level.
In fact, it now looks as if the stock is going to break above the 12-month high of $64.31. Even, we do have a bullish view of the stock because of the reasons mentioned below.
AIG
The company, serving more than 90 million customers across the globe, reported a 6% rise in the fiscal 2016 second-quarter net income to $1.913 billion, from $1.800 billion in the similar period last year. However, the Q2 2016 after-tax operating income was $1.113 billion or $0.98 per share, down 41% from $1.893 billion or $1.39 per share in the Q2 2015. The after-tax operating income estimates of Zacks analysts were $0.91 per share.
It should be noted that the main reason for the decline in the net income was a charge of $455 million (after tax), or $0.36 per diluted share, taken by the company in relation to the workers' compensation reserves.
The company's book value has grown by about 13% in the past one year. Likewise, AIG had no exposure to senior corporate debt at the end of the second-quarter, compared to $2.5 billion in December 2014.
For the Q2 2016, the insurer's operating return on equity was 8.6%, while the normalized return on equity was 8.8%. The company's life insurance and non-life insurance subsidiaries have a risk-based capital ratio of 490% and 440% respectively. AIG declared a quarterly dividend of $0.32 per share, which tantamount to an annualized dividend yield of 2.4%. During the second-quarter, the company also reimbursed $2.8 billion to investors through the purchase of approximately 50.1 million shares or 5% of total outstanding shares of the company. To achieve the objective of returning at least $25 billion by 2017, AIG continues to repurchase shares from the market. Thus, fundamentally, the company can be expected to perform well in the current quarter as well.
The 50-day moving average of 58 has supported the stock multiple times in the past one month. The rising stochastic oscillator reflects the probable continuation of the uptrend. The next resistance for the AIG stock is at 63.
So, a binary trader should consider purchasing a one touch call option to earn a handsome profit. The expiry period of the call option should be in the second week of November. The target level for the contract should be lower than $63 for the suggested call option trade.