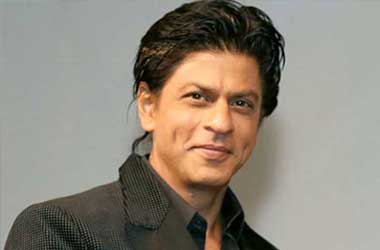 India has been cracking down on black money and forex scams at the behest of the finance minister Arun Jaitley who says he wants to clean up India and bring back all the funds that are stashed abroad. The latest target for alleged forex violations was none other than Bollywood superstar Shah Rukh Khan who was summoned by the Enforcement Directorate (ED) and questioned for up to four hours.
The Bollywood superstar is one of the highest paid celebrities in the nation and also has a number of business interests in and out of the country, including being part owner of the Kolkatta Knight Riders (KKR), which is one of the most popular teams in the Indian Premier League (IPL).
Shah Rukh Khan was earlier questioned about his role in the suspected Foreign Exchange Management Act (FEMA) violations that took place when Knight Riders Sports Pvt Ltd (KRSPL) sold around 5 million shares to Jay Mehta, who is now a co-owner of the KKR franchise and also the husband of Juhi Chawla, a Bollywood actress and celebrity who is also a close friend of Shah Rukh Khan.
In a statement, a senior ED officer said
We wanted more details pertaining to his earlier questioning and hence we had summoned him. We will weigh his statement with that of others in the case and accordingly decide on the next step. We will now compare all three statements and will try to find discrepancies in them. We will also analyse the evidence that we have gathered in the case
The case goes back to 2008 when Red Chillies the parent company of KRSPL sold 9,900 shares to Metha's company at rupees 10 each when the actual price of the shares were between 70 to 86 rupees. Khan had been summoned on two previous occasions to be questioned about these alleged forex violations and believed that the matter had been over and dealt with. The recent interrogation by the ED caught the superstar by surprise and many believe this move to target Khan again had a political agenda to it.
Khan had earlier spoken about the growing intolerance in India and had subtly targeted the ruling government for allowing such practices to flourish in India. Khan is not the only person who has spoken about the growing intolerance being fostered by the Narendra Modi government but he is certainly one of the most high profile names in the nation to be bold enough to challenge the government.
This interrogation could possibly be an indirect message to Khan warning him of being cautious in sharing his views with this millions of fans in India and across the world.