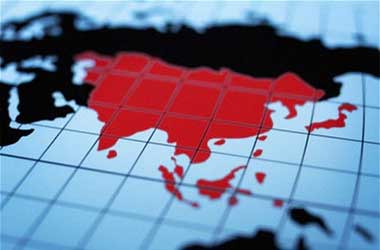 Asia is best known as the world leader when it comes to manufacturing and trade. However, it has problems when it comes to financial integration. This is most noticeable when it comes to capital flow as capital flows more from and to Asia rather than inside the continent.
The main problem is that Asia's savings market has always been underdeveloped. Mutual funds, pension systems and the like are not as popular in most Asian countries. Sovereign wealth funds are the only long-term savings that have managed to hit it big in the Asian markets.
Things have been moving in the right direction for Asian financial markets in the last decade. What has helped is the increased regional integration and the Asian market deepening. Financial analysts now predict that Asian markets will continue their acceleration in the coming years and catch up with global financial markets.
Analysts predict that the equity market capitalization in the Asian region will see a doubling. The result will be a raise in the value of the market's equity to $56 trillion over the next ten years. This will see the region also create 56 percent of the global market cap growth. North America and the European Union will be in second and third place.
Another prediction is that deeper regional integration should increase foreign ownership in a variety of markets and lower volatility. The result is that there will be fewer market crashes like the 1997 financial crisis. China is one of the largest contributors to Asia's development, with several impactful programs like One Belt and One Road. Japan is also exiting its slump, with securities once again turning into a product that interests domestic investors. The Japanese government also has ambitious plans for global and regional financial development. Other countries are also pulling their own weight thanks to urbanization and technology adoption.
Factors That Contribute To Asia's Financial Push
Rising Wealth: The growth in the market is the natural result of the population getting richer. More money means a higher amount of savings, which increases equity and bond market issuance.
Better Foreign Investment: The more a regional market gets integrated, foreign direct investment increases. Asia now has more highly connected supply chains and has deeper foreign investment links among its regional members.
Financial Reforms: There have been major reforms that allow for better investment in development. These reforms also encourage savings in long-term savings products like mutual funds. Additionally, foreign investment is being encouraged.
Advances in Tech: Thanks to tech advances in electronic banking and investment, this has allowed people to better save and invest in Asian markets.
Analysts point out that Singapore, Australia, Hong Kong and Japan have made the most progress in developing their markets. Pakistan, the Philippines, Indonesia, China and India are at the back of the pack. One thing is for certain though and that is Asian financial markets are moving in the right direction.