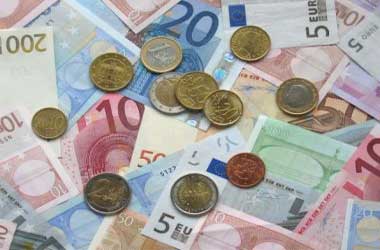 A plethora of economic data (December) released today indicated another month of decline in the economic activity in the Eurozone, albeit the pace of contraction declined slightly. Despite the weak economic data, the EUR/USD pair rose from a low of 1.2270 to a high of 1.2340.
Preliminary data published by the French statistical organization INSEE indicates that consumer price index increased 0.2% m-o-m in December, compared with similar growth in the earlier month. Economists had anticipated an increase in the consumer price index by 0.4%.
The preliminary data indicates stable food prices in December. However, manufactured goods declined steeply. On the contrary, price of services and that of tobacco products recorded an increase. Energy prices eased slightly. On y-o-y basis, the Harmonized Index of Consumer Prices was stable, following an increase of 0.2% in November.
According to IHS Markit Spanish PMI (purchasing managers' index) improved to 48 in December, from 39.50 in November and surpassed the reading of 44.50 anticipated by economists. A reading below 50 indicates contraction and vice-versa.
The reported reading was the best since modest growth was recorded in July when the industry was opening after national lockdown. December also recorded a drop in fresh work for the sixth consecutive month. Overseas business also declined in December. Surplus capacity and unstable short-term outlook forced several companies to slash their workforce. Overall, the inflation rate stood at the lowest level in seven months.
Italian services PMI inched upwards to 39.70 in December, from 39.40 in the previous month, but missed the reading of 45 anticipated by economists. The reported figure reflects the fifth consecutive decline in Italian services output. Both local and overseas demand recorded a considerable decline. Correspondingly, firms slashed their workforce in December.
Furthermore, the rate of charge deflation was the steepest since July. While the future activity index rose to the highest level in three months, it was mildly subdued in comparison to historical info. With respect to prices, input costs increased for the seventh month in a row as inflationary pressure remained solid. In spite of the prevailing downturn, companies recorded an improvement in confidence with respect to economic activity for the forthcoming 12-months. Sentiment remained the strongest since September.
French final services PMI, as per data published by IHS Markit, increased sharply to 49.10 in December, from 38.80 in the earlier month. Economists had anticipated no change in the flash estimate of 49.20.
In spite of a renewed rise in fresh orders, services sector business activity continued to decline in December. Against the backdrop of overall betterment in demand scenario, service providers made no changes to their workforce in December. However, backlogs of work declined, in continuation with the drop that started in August. Nevertheless, the pace of contraction slowed down considerably from November.
Hotels & Restaurants recorded the sharpest drop among the six covered sub-sectors. With respect to costs, input prices rebounded in December. Going forward, companies had an optimistic view of business outlook for this year. As a matter of fact, the level of positivity was robust since April 2019, backed by anticipations of a continued rebound in demand after relaxation of Covid-19 prohibitions.
German final services PMI increased slightly to 47 in December, from 46 in November, but still below the no-change level of 50. The flash estimates were 47.70. Economists did not anticipate any change in the flash estimates.
Hotels & Restaurants recorded steep contractions in activity. Business shutdowns, travel prohibitions and client hesitation all paved way for a further decline in fresh work throughout the services sector in December.
Interestingly, latest info indicated a sixth consecutive monthly increase in service sector employment, as payroll numbers facilitated continuous rebound from the sharp decline in the first half of 2020. December data pointed to greater optimism among service providers about economic activity in the forthcoming 12 months.
According to IHS Markit, Eurozone final services PMI increased to 46.40 in December, from 41.70 in the previous month, and slightly below the flash estimates of 47.30. Economists had anticipated a reading of 47.40.
For the second month in a row, the Eurozone private sector economy shrank in December, although at a considerably slower pace. Manufacturing was the main bright spot of the Eurozone economic performance, growing for the sixth consecutive month and at a quicker rate than the earlier month.
Commenting on the economic data, Chris Williamson, Chief Business Economist at IHS Markit stated as follows:
"The eurozone economy contracted for a second successive month in December, deteriorating at a slightly faster rate than previously thought at the end of the year due to intensifying COVID-19 restrictions. While the data indicate a renewed decline in eurozone GDP in the fourth quarter, the downturn appears to have been far less severe than seen in the second quarter, thanks to sustained strong manufacturing growth, rising global trade and lockdowns having been less onerous than earlier in the year."
According to the Eurostat, producer price index increased 0.4% m-o-m in November, following a growth of 0.4% in the earlier month and double the 0.2% rise anticipated by economists.
While energy sector recorded 1.4% growth, intermediate goods and durable consumer goods posted 0.2% increase. Prices remained unchanged for non-durable consumer goods and fell by 0.1% for capital goods. Excluding energy, industry prices rose by 0.1%.