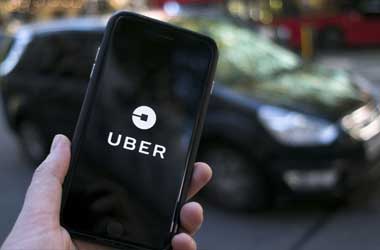 Uber's recent initial public offering (IPO) did not get the market reaction it would have wanted. The IPO is now being called the worst IPO in history as the stock saw a drop of 7.6 percent in value during the first 24 hours of trading.

This drop wiped out $6.3 billion in value from the company. While other companies have seen a bigger percentage drop in their stocks, the Uber overall value loss is unprecedented.

Uber shares were initially valued at $45 per share and had a total valuation of $82 billion. The 7.6 percent drop in first day of trading hit investors hard as it caused the company's valuation to drop significantly.

Investors who bought Uber's initial $45 price have already started reporting their losses. Currently, they stand at a total of $618 million in paper losses. Data shows that this is the already the worst dollar loss in the history of US IPOs since 1975.

Bloomberg Technology

The most recent example of a company getting poor IPO results was ZTO Express who lost 15 percent of their share value on the first day of trading. However, ZTO was only valued at $14.3 billion. With Uber's higher market value, the value drop was much bigger.

With the heavy losses, Uber's initial investors have a choice of either selling off their purchases or retaining it until it regains value so that it can be sold for profit.

Uber Under Fire

Market analysts have labeled Uber's IPO as the worst in history but technically that is not true.
Right now, it ranks as the ninth worst first day performer of all time. The drop in share prices does not come entirely as a surprise as more than 20 percent of all IPOs in the past two years have ended up losing value so there was a good chance of this happening.

It did not help that there were several problems that Uber had to deal with before its IPO. One of the bigger challenges was that the company faced regulatory challenges in multiple countries as well as its drivers demanding more money. It also had controversies internally with allegations of sexism and bullying.

Uber points out that it has the potential to grow despite its problems. It is now positioning itself as a logistical "superapp" and not just a ride-sharing business. Using the Uber app, people can access various logistical services.

However, market experts are still not very confident in Uber's vision. They say that the business model may never become profitable.