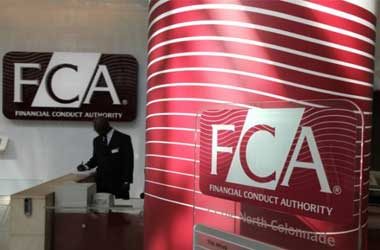 The UK financial watchdog – the Financial Conduct Authority (FCA) has just released new rules that will govern contracts for difference (CFDs) and similar financial products in the country. This is another blow against the retail trading industry as the new rules will restrict their ability to trade. However, on the bright side, it provides a layer of protection for retail traders so this may encourage some trading down the line.

The approach that the FCA has taken is similar to the one implemented by the European Securities and Markets Authority (ESMA) last year. First, there will be leverage caps on trades. This ranges from 2:1 to 30:1. This pretty much limits high-volume trades, with traders limited to a certain level.

Additionally, brokers are instructed to automatically close client positions if their funds go below 50 percent of the margin needed to keep their trades open. Brokers are also required to implement negative balance protections in place. This is a good thing since this means clients cannot lose more funds than they have deposited with the broker.

There will also be the need for risk warnings on broker websites. This will be similar to those found on cigarette packets and are required to reveal to clients the percentage of customers that have lost money trading with them. Finally, brokers cannot offer customers casino-style welcome bonuses or any other benefits that encourage investors to trade with them.

Loopholes Eliminated

These rules should already be familiar to brokers who have seen the restrictions that ESMA implemented in 2018. The main difference with the new set of rules rolled out by the FCA is that the financial watchdog has closed some loopholes that were discovered in the ESMA rules.

For one, the FCA says that these rules are applicable to all CFD-like options that brokers could think of offering instead of the normal leverage-restricted CFD. Firms who are based in the European Economic Area are also expected to follow these restrictions. These restrictions will only be applied from the beginning of September. The FCA estimates that these changes could greatly reduce annual losses from CFD trading. The amount could range from £267m to £451m each year.

In a statement, Christopher Woolard, FCA's executive director of strategy and competition,
Our intervention follows evidence of firms aggressively marketing CFDs to the general public, meaning retail consumers are buying a product that isn't appropriate for them. We saw firms offering CFDs with increasingly higher leverage, resulting in high proportions of consumers losing money. EU rules are temporary. The new rules maintain and strengthen protections for consumers.