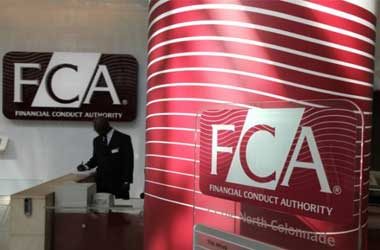 Millions of senior citizens in the UK are living on their pensions as they have no other financial means of support. Scammers and con artists have focused their attention on pensioners throughout the UK in an effort to rob them by running a number of craft schemes. The Financial Conduct Authority (FCA) and The Pensions Regulator (TPR) have recognized an increase in pension scams and are now working together to warn UK citizens about this growing threat.

According to research put together by the FCA, 42 percent of pension savers are likely to be under threat from scammers. This means that five million pensioners are potential targets and this number could grow even higher as Brits continue to look for ways to boost their retirement income.

The FCA research also revealed that an average pension fraud victim lost £82,000 to these crafty schemes. This is a sizable chunk of their savings and is posing a serious concern for the UK financial watchdog. One of the reasons scam artists are able to con pensioners is because pensioners are tempted by their bogus claims of guaranteed high returns and even access to the cash by the time they turn 55. The problem with this cleverly designed scams is that even those who individuals who consider themselves financially savvy are as susceptible as anyone else.

Another interesting fact unearthed by the research is that 23 percent of 45 to 65 year olds are interested in investing into exotic opportunities. This includes overseas properties, biofuels and cryptocurrencies. Though many of these financial propositions sound very lucrative, these are very high risk investments and not something a pensioner should be investing in.  

Scammers are getting a lot savvier with their bogus offerings as they continue to come out with innovative tactics.

In a statement, Tom Selby, senior analyst at AJ Bell, said
Scammers' tactics are evolving all the time and increasingly we see complex schemes promoted online through social media. This virtual Wild West is a natural home for fraudsters, with governments around the world struggling to create meaningful protections for consumers. Education about the dangers of scams and actions people can take to protect themselves is therefore absolutely critical.

Tips To Spot Scams

To help fight these scams, the FCA and TPR is encouraging the public to be smarter with their pensions and to always check with who they are dealing with. Both regulators have offered pensioners a number of tips to keep them safe.

Pensioners should reject all unexpected pension offers, no matter where they come from. Legitimate investment schemes will not indulge in unsolicited contact. Second, investors should check with the FCA to see if they are dealing with legitimate companies. Third, pensioners should not allow themselves to be pushed into investing because of pressure tactics or deadlines.