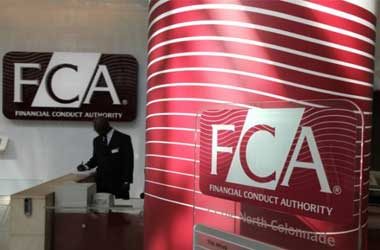 Financial crimes in the UK are getting worse and the country's financial watchdog is working overtime.
The Financial Conduct Authority (FCA) works hard to discourage financial misdeeds in the financial market but it seems that many of the players in the industry are pushing the limits of legal behaviour. This has resulted in the highest fines levied in the past four years.
The FCA has currently collected a total of £391.8 million in fines for 2019. This is the highest amount of fines collected since 2015.
Last year's fines were six times lower than 2019's total. The main contributor to this amount is the fact that the FCA had to penalize several big-time offenders with major fines that exceeded the £10 million mark.

It doesn't help that there were 17 major fines this year alone. Nine of them had to be fined major penalties, compared to only two in 2018. The biggest fine for this year was handed out to Standard Chartered. The bank was part of a group of financial institutions that broke international sanction laws and ignored anti-money laundering regulations. The bank got slapped with a massive fine of £102 million.

The FCA also issued another record-breaking fine in 2019 but this time it was not handed out to a financial institution but to a single individual. This fine was handed out to Stewart Ford, the man behind Keydata, a firm that offered "death bonds" which were based on buying life insurance policies. The fine was for £76 million but to clarify the initial decision to fine him was made back in 2018.

Mis-selling Financial Products Common

The FCA has stepped in to stop the mis-selling of various financial products and imposed fines throughout this year to discourage other operators. This process usually involves identifying the company and what exactly they are mis-selling. They are then forced to change the sales procedure and are required to pay a fine for their non-compliance. A total of £163 million in fines were collected this year because of mis-selling.

The increase in the number of fines may stem from the fact that the FCA has been criticised for not being active in protecting consumers. One of the FCA's biggest failures in the public's eyes was the recent collapse of London Capital & Finance and the failure of Neil Woodford's flagship equity fund.

Right now, the FCA seems to have a fire lit under its belly as it has 700 open investigations. The regulator might be more open to interfering and pulling up companies after being rather silent during the last few years.