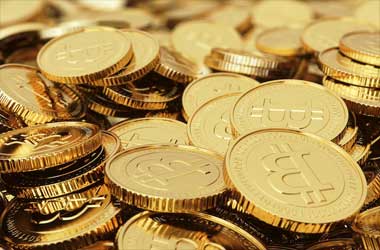 For many Bitcoin investors, last week was a pretty stunning week as the cryptocurrency finally stopped its rise and started its price correction. From a stunning $20,000 high, it has dropped to $13,333. That is a 45% loss in value.
This has been a severe blow to the cryptocurrency that has been enjoying a banner year so far. Bitcoin has been going from high to high this year, buoyed by speculation and tech developments. Last week's loss wipes out more than a hundred billion dollars as the Bitcoin market's value drops from $330 billion to around $180 billion.
It is not just Bitcoin that suffered in the price drop. Other cryptocurrencies also experienced a plunge. ETH, the blockchain cryptocurrency for Ethereum and one of Bitcoin's biggest rivals, dropped from $736 to $665. While this is not a drastic drop like Bitcoin, it is still a loss in value for ETH owners. Most cryptocurrencies suffered with drops by more than 30% being the norm. However, the cryptocurrencies are not taking it lying down though.
ARIRANG NEWS
There have been rallies during the last couple of days and bitcoin is on the rise again along with other currencies. However, analysts think that they won't reach previous highs anytime soon. One of the possible reasons for this price drop is the recent announcement from Coinbase, the world's largest Bitcoin exchange, about insider trading investigations. This was in response to the sudden price surge thanks to the announcement of the acceptance of Bitcoin cash, which is a fork of the original Bitcoin cryptocurrency.
With the cryptocurrency market primarily working on the basis of trust, this resulted in a wild sell-off that triggered the drop. The selling was so bad that Coinbase was forced to stop trading last Friday.
Coinbase issued a statement
Due to today's high traffic, buys and sells may be intermittently offline. We're working on restoring full availability as soon as possible and will be posting status updates
Another possible reason is that a lot of Bitcoin investors wanted to cash in before the end of the year. With Bitcoin at a high, it was the perfect time to sell. Unfortunately, when the price started to drop, a lot of other Bitcoin owners piled in to ensure that they could get something from their investment. It did not help that some experts predicted the drop to go down to $8000. This is not the first time that Bitcoin has taken a hit. Back in 2013, Bitcoin suffered its first major crash, with value dropping by 95 percent.