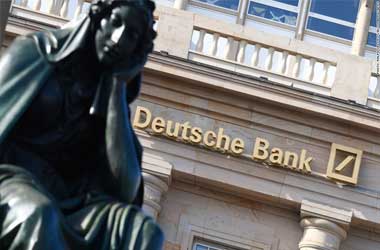 Brexit has been a headache for the British economy as many financial institutions are moving out of the country. Deutsche Bank, one of the world's leading financial institutions has already moved its Euro clearing business from London to Frankfurt. The bank plans to move even more of their business to the German city in the months to come in order to meet the regulations of the European Union.
Reports from insider sources have the bank's executives planning a major move of their assets. It is projected that 75 percent of the bank's capital of €600 billion will be moving back to Germany in the Brexit reshuffle. This is not final though with a chance that the amount may rise or go down.
However, some experts are projecting that the London branch of Deutsche Bank will see its assets drop down lower than its US holding company. This means less than $145 billion. Though that is a lot of money, it is not as big as it was once projected.
The plan for the movement of assets will take a few years as any large-scale financial movements for Deutsche Bank is expected to take between to three to five years. This will happen mainly after the activation of Brexit so the financial effect will not be as drastic.
This is still a big blow to the City of London which has been using overseas banking as one of its pillars of revenue. The movement of Deutsche Bank's assets would mean half of the total held by European banks in the UK would be gone.
CNBC Life
Plans For Ringfencing
The main reason for the move is that the European Central Bank (ECB) has been insisting that the funds be transferred to comply with European regulations about assets being kept in non-EU countries. The regulations are quite strict will result in Deutsche Bank ring-fencing its subsidiary in the UK.
The main concern of EU regulators is that operations in the UK would not have the same amount of oversight that they would experience on the continent. The ECB has already pointed out that banks that use third-country branches often use this to slip past regulations in other jurisdictions.
However, this could spell bad news for Deutsche Bank. Ring-fencing a subsidiary in the UK after Brexit is projected to cost millions of dollars and that could hurt the bank as it is currently in costing cutting mode.