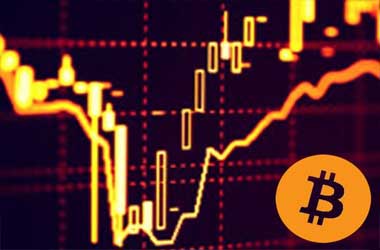 The trading world has been waiting for some time to whether the Securities and Exchange Commission (SEC) will approve the various applications for bitcoin-based exchange-traded fund (ETFs). Many bitcoin supporters believe that ETFs are a great way for the cryptocurrency to break into the mainstream by allowing investors to put their money into the market – without actually buying any bitcoin. However, the SEC hasn't approved any ETF's so far and investors are a bit frustrated.
There seems to be an alternative to ETFs emerging which may be a lot simpler to use and do not need any special approval.

Trading companies have decided that they can no longer afford to wait for an SEC approved ETC. This is why they have moved to develop various ways to make money off bitcoin and other cryptocurrencies. The surge crypto lending services and crypto future exchanges which have become quite popular of late.

There is one alternative that has been ignored over the years but is worth considering. Crypto-tracking stocks first came into the market five years ago but did not impress the market. However, it is an excellent way to invest in cryptocurrencies – without actually buying any cryptocurrencies. One of the first of these stocks was Grayscale's Bitcoin Trust (BTC) which was launched back in 2013.
BTC allows people to buy shares in bitcoin. This is different from buying bitcoin since there is one layer removed from the market. After it went public, it also quickly became an over-the-counter stock and was marketed as GBTC. This allows people who have shares in BTC to sell it off. Anyone can buy and sell these shares as long as they have a brokerage account.

Not Perfect But Still Attractive To Investors

Though it is highly accessible, there have been several criticisms of BTC from those who support bitcoin as an investment vehicle. For one, it eliminates the anonymity of the bitcoin format. Most people who use bitcoin are into it because it ensures no one knows that they are the owner of bitcoin. With buying shares, an investor's info is clearly available and very easy to track. Plus, investors can't directly use shares to buy goods and services.

Another major criticism is that it has high premiums. Experts point out that this is pretty normal though. If more crypto-tracking stocks appear on the market, the premiums will drop as competition between them and increased liquidity will force a price drop.

Besides GBTC, Bitcoin Tracker One or CXBTF has also been trading since 2015 on the Nasdaq Stockholm exchange. Launched as an exchange-traded note, it allowed investors to trade in bitcoin without high premiums. However, since it was offered like a bond so it was a bit risky. Plus, most US-based traders are barred from investing in it.

Even with the limited choices, investors may look into these crypto-tracking stocks while ETF approval is still up in the air