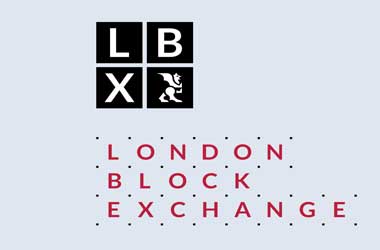 Though the rumours have been circulating for over a year regarding the poor financial health of the London Block Exchange (LBX), analysts did not take those rumours seriously as the company still looked to be going strong.
The company went ahead and changed its name to Dragon Payments Ltd. to show that it was still able to be competitive in the current market.

However, it seemed that there was a grain of truth in those rumors. LBX formally announced last week that it would be liquidated after a winding-up order was filed against the company just this January 31.

Tying Up Loose Ends

This is not a normal shutdown. A winding-up order is only filed when a company is forced to liquidate because it is insolvent. The main body of the liquidation announcement is visible on the LBX main site, with a declaration that Paul Cooper and Paul Appleton of David Rubin & Partners had the job of being Joint Liquidators for the company. This was posted on February 4.

The announcement made it clear that it was the job of the Joint Liquidators and their team to resolve any loose ends from the liquidation. Considering that there were still supposed to be funds in the exchange, this is mostly to pay off any sums owed. The team promises to have an update on what they are planning to do as soon as possible.

Signs of Trouble

The shutdown ends the saga of the company that only opened its doors back in 2017. Before its opening, LBX raised around £2 million from investors. The main idea behind it was to create prepaid cards that would allow people to pay for their purchases with cryptocurrencies. But this was changed in 2018 when the company refocused on becoming a mobile exchange for UK residents.

The first sign of trouble for the company was back in January 2019. Two of the company's three directors decided to bail and left the company in the hands of a sole director. Rumours were already spreading about the state of the company by then. It didn't help that the law firm Squire Patton Boggs filed a winding-up petition against the exchange in March 2019. It was for £9,900 as service charges that the firm says LBX did not pay.

This was also the same month that Peter McCormack, a popular podcast host, said that the company was insolvent and that the staff had not been paid since December 2018. There were also reports that users of the exchange had a hard time getting back their assets.