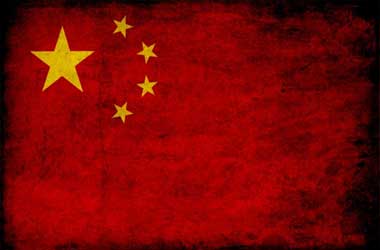 The Chinese National Bureau of Statistics (NBS) manufacturing PMI declined to 50.40 in July, from 50.90 in June and missed market forecasts of 50.80. The reported reading reflects the weakest rate of growth in factory activity following a contraction in February last year, against the backdrop of revival of Covid-19 infections in Delta variant form in the eastern city of Nanjing, rough weather and rise in material costs. Output index inched downwards to 50.90 in July, from 51.50 in the prior month. Likewise, buying index fell to 50.80, from 51.70.
Exports contracted with the index falling to 47.70, the lowest in three months, from 48.10 in the earlier month. In the meanwhile, employment contracted for the fourth consecutive month, but at a slower pace. The index improved to 49.60, from 49.2. With respect to cost pressures, both input cost and selling prices increased and correspondingly the index grew to 62.90 and 53.80, respectively. Looking forward, sentiment turned weak to a one-year low of 57.80, from 57.90.
The official NBS Non-Manufacturing PMI for China declined to 53.20 in July, representing a five-month low, from 53.50 in June. Fresh orders contracted for the second month in a row, with the index declining to 49.70 in July, from 49.60 in June. Export orders fell for the fourth consecutive month, but there were hints of rebound as the index improved to 47.70, from 45.40. Also, employment index declined to 48.20 in July, from 48 in the earlier month. Prices info index was 53.50, signaling almost no change in input cost pressure recorded in June's seven month low reading of 53.40. Selling prices rose at the lowest pace in three months, with the index edging downwards to 51.30 in July, from 51.40 in June. Notably, confident level index also hit the six month lowest level of 60.70, from 60.80.
China's retail trade increased 12.10% y-o-y in June, following a 12.40% growth in May and surpassed the market forecasts of 11%. The reported figure was the weakest increase in retail sales since December 2020 as consumption declined during the latest Covid-19 outbreaks in select provinces. Cosmetics sales increased at a slower rate of 13.5% in June, compared with 14.60% in May. Jewelry sales rose by 26% in June, from 31.50% in May. Likewise, automobiles sales recorded a growth of 4.50%, compared with 6.30%. During the same period, sales rose by 12.80% for garments, versus 12.30%.
Similarly, personal care increased 14%, compared with 13%. Telecoms posted a growth of 15.90% in June, from 8.80% in May. In the first-half of 2021, retail sales surged 23% on y-o-y basis.
The country's industrial capacity utilization rate surged to a historical high of 78.40% in 2Q21, from 74.40% in 2Q20. The increase was mainly due to economic rebound following the disruption caused by Covid-19. The mining utilization rate increased 76.10% y-o-y in Q2 2021. Also, manufacturing expanded 78.80% y-o-y in 2Q21. Notably, the industry capacity utilization was 74.50%, down 2.1% from the level recorded in 2019.
China's GDP grew by 1.3% q-o-q in June 2021, a notch higher than the 1.20% growth forecast by economists and following a downwardly amended 0.4% growth in the earlier quarter. The country's economy has maintained a firm rebound, with production and demand growing, employment and prices staying stable, improvement in market expectations and key macro indicators remaining within a justifiable range, as per the statement issued by the National Bureau of Statistics. The institution further stated that there are worries about the worldwide spread of the pandemic and unbalanced rebound locally.
Profits generated by industries in China rose by 66.90% y-o-y to CNY 4.22 trillion during the January-June 2021 period, after a 83.4% jump in the earlier period, against the backdrop of solid rebound. While state-owned companies posted a 111.90% increase in profits, private-sector enterprises posted a 47.10% rise in earnings. 41 out of 39 industries posted increase in profits, with non-ferrous metal smelting recording the highest growth of 272.80% in profits. Likewise, oil and gas extraction firms recorded 248.60% rise in profits.
Additionally, ferrous metal smelting and rolling firms reported 234.10% increase in profits. Chemical raw materials and coal mining and washing firms witnessed 176.80% and 113.80% surge in profits, respectively. Notably, in July, industrial profits grew by 20% y-o-y to CNY 791.80 billion, easing from a 36.40% increase in June, as corporates faced margin pressure due to rising commodity prices and other supply chain issues.