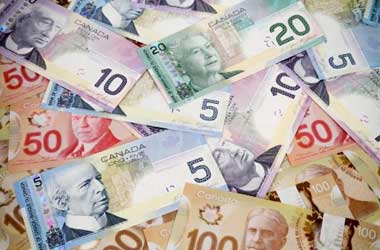 The Canadian dollar, a commodity currency, is strengthening against its peers as the outlook for crude oil has turned bullish. Almost all commodity analysts believe that Brent crude will hit $70 per barrel, a forecast which supports the case of Canadian dollar and other oil-related currencies.
Since April last year, Brent crude and other international oil benchmarks have been appreciating, with investors beginning to anticipate a global economic rebound following the Covid-19 pandemic. An increase in crude price will boost the Forex earnings of top oil exporting nations.
Even though crude price declined slightly in August-November 2020 period, the rebound happened this year with full thrust and currency markets are reflecting the commodity market strength.
Commenting on the bullishness in commodity currencies, Derek Halpenny, Chief of Research, Global Markets EMEA and International Securities at MUFG, said "Recent oil price developments support our bullish outlook for oil-related currencies this year."
MUFG forecasts further rise in oil prices in the months ahead, a report paving way for continued bullish view of the loonie.
The argument is strengthened by Saudi Arabia's statement on January 5 that they would minimize oil output by an additional 1 million barrels per day in February and March. Notably, Russia is preparing to boost crude production. Saudi's decision is seen as an attempt to ensure the OPEC+ cartel's influence intact against the backdrop of the Covid-19 pandemic.
Last week, in the meantime, Saudi Arabia went against market anticipations of a 15% cut to its crude OSP(official selling price) and continued to maintain the $1 premium pricing on Arab Light crude.
George Vessey, UK Currency Strategist at Western Union, echoed similar opinion He believes that Saudi's pledge for further production cuts for several more months will ensure that crude does not undergo a substantial price decline in the near-term. This implies oil linked currencies will rally further.
The Canadian dollar is also strengthened by upbeat industrial product price index data for January. The country's industrial product price index increased 1.9% m-o-m in January, following an upwardly amended 1.6% rise in December, as per early estimate.
The increase was led by 19% rise in softwood lumber and 6.8% growth in energy and petroleum products. Interestingly, non-ferrous metals products recorded 1.5% increase. On y-o-y basis, producer prices jumped 3.8%, the largest rise since October 2018.
It should be noted that wholesale sales in Canada dropped 1.3% m-o-m in December, but bettered the 1.7% decline anticipated by economists. In value terms, wholesale sales dropped to C$66.50 billion in December.