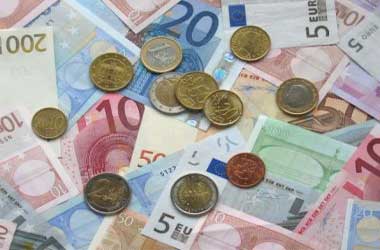 The Euro dollar outlook turned bearish last week as agencies reported a decline in the German factory orders and Italian retail sales.
The Canadian dollar, in the meanwhile, strengthened against the Euro, despite a sharp fall in the price of crude oil. The overwhelming positive employment change in May kept the Canadian dollar bullish. The EUR/CAD cross, which is currently trading at 1.4780 levels, is expected to move down further due to the facts presented below.
According to the Federal Statistical Office (Destatis) of Germany, the price of goods sold by manufacturers has decreased 0.2% m-o-m in May, compared with a 0.4% increase in the previous month, and worst that analysts' expectations of a 0.1% decline.
Likewise, the European Central Bank reported a decline in the current account surplus to €22.2 billion in April, from €35.7 billion a month before. The reported figures were lower than analysts expectation of €31.3 billion.
In the case of Canada, the economy is showing firm signs of recovery. An increase in consumer spending and a turnaround in business investments has given rise to an expectation of 2.7% GDP growth in 2017. Even the wholesale sales data reported by Statistics Canada were double the market's expectations. The wholesale sales increased 1% m-o-m in April, versus market's expectations of a 0.5% growth. In the earlier month, wholesale sales rose by an upwardly revised 1.2%.
After two years of significant decline, the business investment has increased in the first quarter of 2017. Taking into account, the uncertainty created by the protectionist policies of the US, which is Canada's largest trading partner, the Bank of Canada is not expected to raise benchmark interest rates in 2017. However, if the current growth sustains, then economists anticipate the central bank to tighten policy next year. In fact, by the end of 2018, economists expect the interest rate to reach a high of 1.25%, up from the current rate of 0.50%. Thus, fundamentally, the economic data supports a decline of the EUR/CAD pair.
The EUR/CAD pair has been moving along the declining regression channel, as shown in the image below. On the upside resistance exists at 1.4860, while support on the downside is at 1.4500. The RSI oscillator is also moving below the reading of 50. Thus, we can expect the currency cross to decline further.
In the OTC currency market, we wish to open a short position near 1.4800, with a stop loss order above 1.4940. If the pair goes down as forecasted, the position can be unwound near 1.4520.
We also wish to invest in a put option contract offering returns of about 75%, and expiring on or around July 1st. The binary broker's contract would be taken when the pair trades near 1.4800.