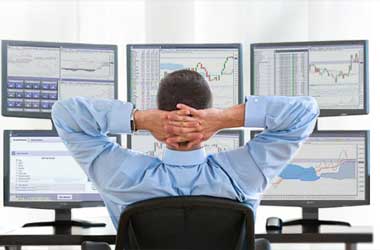 One of the most important questions that a newbie trader often has to deal with is just how much money should they put down on a single trade.
When starting out, everything looks very appealing and new traders get lured into spending most of their capital from the outset.
Remember it is always good to start small, especially when you are new to forex trading. What is more important is how you go about using your capital as it could very well determine if you have a successful forex trading enterprise or end up losing it all.
Start Out With Small Investments
There are thousands of forex traders who have been extremely successful with their forex trading and have made millions of dollars. However, these successful traders will be the first to tell you that their success did not come overnight but took a number of years. They started out small and as they found success and gained confidence, they increased their investments and earned bigger profits.
The new generation of forex traders are not very good at the waiting game. They want big profits immediately and are willing to take unnecessary risks that will make them rich overnight. However, they usually end up losing most of their investments and then go away defeated believing that they were never good at forex trading.
Leverage Different Forex Accounts
Before newbie traders can start investing, it is always advisable for them to learn as much as they can about forex investing. One of the best things they can learn at the start is the different forex accounts available to them and how they can use each account to their advantage.
No Capital: Many forex newbies are not aware that there are account options available that will allow them to get into trading without any capital. This is because forex dealers offer free demo accounts that come with a no deposit bonus. This means they don't have to invest any money from their pocket but can use the free bonus money to start trading.
Min Investment Accounts: These accounts usually have a max of $250 and the mandatory amount to invest is around 0.01 percent. These are great for newbie forex traders.
Med Investment Accounts: Traders who have built up their confidence can try this account which ranges between $1,000 to $5,000. Day trading and swing trading are great using this account.
High Investment Accounts: When you are sure you have hit the big league and have a lot of capital to play with, you can upgrade to this account which usually starts out with a minimum of $50,000. This is the highest level and exposes the trader to all of the different trading platforms.