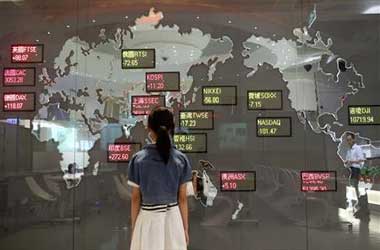 As part of our ongoing Binary Options guides in this one we are going to give you an insight into all of the worldwide Stock Exchanges that as a real money trading at any of our featured Binary Option Brokers you are going to be able to place a range of different trades on.
If placing one or more trades on any of the major indices is something you are looking to do then please do read on for there are many of them available and listed on the trading platforms and you will be able to place all manner of different types of trades whilst any of them are open for business.
Bombay SE – This is the stock exchange on which you are going to find the top companies in India, and if that is something that interests you then make sure you place your trades on the Bombay SE.
CAC 40 – The CAC40 is a stock exchange which covers the highest valued companies that are based in France and there are plenty of trading opportunities available on the CAC40 every working day of the week.
DAX – Another stock exchange which may be of interest to you is the DAX and this is based on the highest valued companies that are based and are trading from Germany.
Dow – One of the major worldwide stock exchanges that will always give you a plethora of different trading opportunities is the DOW which is the main American stock exchange.
FSTE 100 –You are always going to find more than enough trading opportunities if you choose to use any of the companies on the FTSE 100 which is a UK based stock exchange on which the UK's top 100 companies are listed.
Hang Seng – It is Hong Kong where the Hang Seng is based and as such you will need to be aware of the possible time differences in regards to where you live and Hong Kong if you intend to base some of your trades around companies based on this stock exchange.
ISE 30 – Whilst you may not be interested in basing your trades on companies based in Turkey, if you are there can be some quite volatile trading opportunities available to you on the ISE 30, so do keep that in mind.
Kuwait General Index – This name of this stock exchange does of course give you an indication as to which countries major companies are listed on it and that is of course in Kuwait.
NASDAQ – Another US based stock exchange on which you are always going to find plenty of trading opportunities is the NASDAQ.
Nikkei 225 – If you are interested in placing all manner of different trades on companies based in Japan then it will be worth your while taking a look at what is on offer on the Nikkei 225 which many of our featured Brokers will have a range of trading opportunities on offer to you.
RTS – One final stock exchange that might be of interest to you is the RTS which is a Russian trading exchange on which lots of high valued Russian companies are listed.