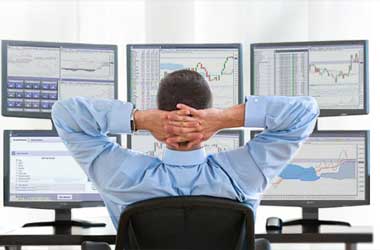 You will not instantly become an expert Forex trader, and as such you should try and gain as much experience as you can placing Forex related trades in a no risk trading environment before you ever start placing trades for real money.
You will of course find that every single one of our featured Forex Brokers are going to give you access to a demo trading account, and that is going to be the ideal tool for you to get to learn how to place every possible type of Forex trade but without any financial risk attached to those trades.
However, what you will find is that be signing up and becoming a client of any of our reviewed and fully licensed Forex Brokers they will give you access to lots of free additional tools, guides and even training videos, and as such below is an overview of just what free tools will be made available to you at many of our top rated and showcased Brokers.
Free Video Tutorials – Video tutorials are available on many Forex Brokers websites and you will find that you will be able to use them and watch them whenever you like and they will give you a complete overview of how to operate a mobile or online trading platform, and they will also introduce you to every possible type of Forex trade that you can place.
Free Webinars – Many Brokers will give you access to often live Webinars, and as a first time or inexperienced trade you should always make a date in your diary to view them online. Many Brokers will offer a questions and answers type spot on those webinars so if you do have any specific question or questions then that will be the ideal way for you to get the answers to your questions.
Live Market News – Having access to the very latest financial news stories is very important as those news stories can often instantly affect the value of any countries currency. Most Forex Brokers will have a rolling news service on their websites or attached to their trading platforms allowing you to gain access to every single breaking news story.
Forex Trading eBooks – Another way that you are going to be able to master the art of placing profitable Forex trades online is by you download several of the freely available eBooks that many Brokers offer to their registered and signed up traders. You can then read them at a time convenient to yourself and will find each of them very informative, more so if you are new to the world of Forex trading.
Market Analysis – You will also get access to your own trading manager at most Forex sites and he or she will offer you lots of valuable information in regards to which way other traders are placing their trades. So make sure you do make use of your personal trading manager as they are always on hand to help and advise you.