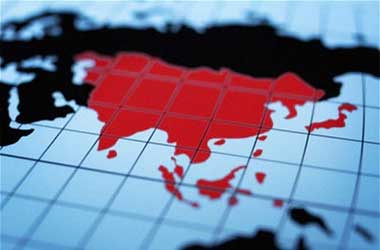 One very important area of the world is of course Asia, and at various time of the year you are going to find a set of facts and facts will be released and made public that will give you an indication of how well or how badly some countries have been doing financially.
You should always make a date in your diary for these facts and figures being released and collectively they are known as Economic Indicators. You should try and prejudge the actual figures released for by doing so you will then be able to cash in by placing your Binary Options trades or Forex trades before the Economic Indicators are released.
If you have managed to prejudge these figures then the trades you have placed will move in the direction you have chosen on your Forex and Binary Options trades which will then result in you making a profit.
Below is an overview of when the Asia Economic Indicators are released for several of the major power houses in that region of the world. We shall start off with China.
GDP – There are both quarterly and annual announced made in regards to the GDP figures for China and those figures are going to give you a very clear insight into how well this Asia power house is performing.
Industrial Production – Another set of figures which is going to allow you to make a good judgement call on whether to base any Binary options trades on any specific China based companies are the Industrial Production figures.
Retail Sales – You should take a look also at the month Retail Sales figures announced in China for this will give you an insight into the purchasing habits and also the confidence of consumers in China.
Let us now move onto the Economic indicators that are released at various times of the year from Japan.
Consumer Confidence – Consumer confidence is of course very important in any country for you are going to be able to gauge whether the short and long term financial well being of a range of different companies based in Japan will be strong or weak once the monthly Consumer Confidence figures are announced.
GDP – Both monthly and quarterly GDP figures are announced in Japan and these figures will of course give you a very clear indication as to the total output of goods produced and service offer in and form Japan.
Inflation – Keeping inflation under control is of course important and make a note of the monthly, quarterly and annual inflation figures announced by Japan.
You will also find lots of relevant facts and figures are announced in another major economic powerhouse in Asia that being Australia and if you are a Binary Options or even Forex trader then make sure you find out when that country releases all of the similar data figures are listed above for those other major countries based in Asia as there will always be plenty of trading opportunities that will become very apparent when you do so.