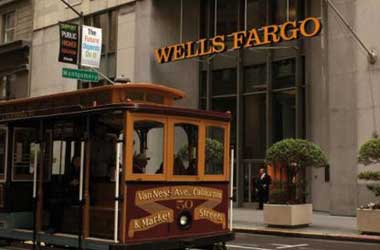 Barely three months before, Wells Fargo & Company (NYSE: WFC) agreed to pay $110 million to settle the lawsuit related to unauthorized accounts scandal.
However, the stock did not decline much due to the Trump rally and the US Fed rate hike.
In fact, the stock, which closed at $55.78 yesterday, has appreciated by about 10% in the past one month. However, on the basis of arguments presented below, we expect the stock to decline soon.
The San Francisco-based bank is now being investigated by the Consumer Financial Protection Bureau for the alleged improprieties in mortgage fee practices. The alleged malpractice came to limelight when four former employees stated that the bank used their executives to blame customers for delay in mortgage related paper work, even when the bank is at fault, and inappropriately charge fees for extending the quoted interest rates.
Wells Fargo
The four employees have blamed Tom Swanson, the Wells Fargo executive in charge of Los Angeles, for the alleged malpractices. Typically, it would cost between $1,000 and $1,500 to extend the quoted interest rates after the expiry period. The investigation has only now started. If proven, CFPB has the power to slap fines and seek restitution.
An internal review is now being conducted by the bank and the process is now overseen by the law firm Winston & Strawn.
The bank is also facing a pile of lawsuits on its overdraft practices. In the 90s, the bank started charging overdraft fees for debit cards. Based on the complaints, the FDIC conducted an investigation. The report released in 2008 exposed the fact that the bank was charging an effective annualized interest rate of over 3500%. In late 2000s, lawsuits were filed against the bank in several states in the US. The lawsuit alleged that in California alone the bank generated revenues of as much as $1.4 billion between 2006 and 2007. The cases were later consolidated in Miami district court.
In the past, similar lawsuits were filed against the Bank of America and JPMorgan. Both Bank of America and JP Morgan paid $410 million and $162 million, respectively, to settle the charges. However, Wells Fargo refused to pay and dragged the case. Final briefing is expected in August. If proven guilty, the fine that would be slapped on the bank could make the $185 million paid as settlement charge in accounts scandal look very small.
The price chart shows an established resistance at 57.15. The stochastic indicator is declining from the overbought zone. Furthermore, the MACD indicator has formed a negative divergence with the price. Thus, a correction in the stock price can be expected. On the downside, major support exists at 54.30.