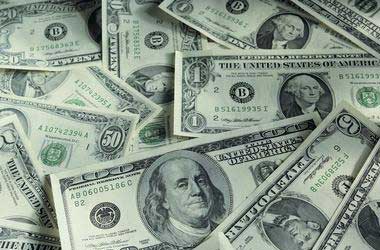 Following a 0.4 percent decline in the earlier trading session, the dollar index traded almost unchanged to slightly higher on Thursday, rising over 96 as investors mulled a hefty collection of economic numbers. Personal expenditure growth would slow to 0.6 percent mom in November, after an upwardly amended 1.4 percent increase in the previous month. In the meantime, fresh orders for the US manufactured durable goods increased 2.5 percent during the same period, outpacing expectations of a 1.6 percent increase.
Orders for transport machinery surged amid a steep increase in non-defense aircraft and components orders, according to the Commerce Department. The core PCE price index, the Fed's preferred inflation indicator, climbed 4.7 percent year on year in November, outpacing expectations and supporting the argument that price pressures are mounting more quickly than policymakers had anticipated in the previous two months.
On the pandemic side of things, a series of research indicate that illnesses with the omicron strain resulted in lower hospitalization rates and milder illnesses than outbreaks with other strains. In November, the personal consumption expenditure price index in the United States jumped 5.7% on y-o-y basis, the highest rise in 39 years, as a result of a surge in the prices of both products and services.
Energy costs grew by 34%, while food prices went up by 5.6 % in the same period. When food and energy are excluded, the index increased by 4.7%. Consumer prices increased by 0.6 percent month on month in November, after an upwardly amended 0.7 percent increase in October. This was due to a slower increase in the price of goods (0.9% in November versus 1.3 percent the previous month) and an increase in the price of services (0.5% from 0.4 percent).
Durable goods inflation fell to 0.4% from 1.4% in the prior month, while non-durable goods inflation stayed stable at 1.2% in the latest month. PCE prices rose 0.5 percent in the absence of food and energy, exceeding market forecasts of a 0.4 percent increase. Fresh claims for jobless benefits stayed constant from the previous week's upwardly amended figure of 205 thousand in the week ended December 18th, in accordance with market forecasts and continuing beneath pre-pandemic levels, according to the Labor Department. The four-week moving average (claims), which takes into account week-to-week fluctuations, increased to 206.25 thousand claims.
Initial claims decreased by 11,686 to 254,006. This was on a non-seasonally adjusted basis. As expected by market analysts, personal income in the United States rose by 0.4%m-o-m in November 2021, following a 0.5% growth in October and meeting economists' forecasts as a majority of businesses upwardly revised wages to lure and retain workers despite a slowing federal stimulus program.
Wages and salaries increased by 0.5 percent in November, slowing from an increase of 0.8 percent in October, while personal income collections on assets increased by 0.3 percent, also slowing from an increase of 0.8 percent in October.
Compared to a month earlier, personal consumption expenditures in the United States grew 0.6 percent in November 2021, slowing from an upwardly amended 1.4 percent growth in the earlier month, as Christmas shopping began earlier this year in expectation of supply shortages. It was the 6th successive rise, registering a growth of $97.4 billion in service expenditure and a $7.4 billion jump in spending on products and services spending combined. The expansion of services was extensive, with housing and utilities taking the lead.
Within goods, a rise in non-durable goods (mostly gasoline and other energy-related items) was somewhat offset by a fall in durable goods (primarily machinery and equipment) (driven by recreational goods and vehicles and also motor vehicles and parts). In November of 2021, fresh orders for manufactured durable goods in the United States increased 2.5% month-over-month, prolonging gains from an amended0.1 percent rise in October and above market estimates of a 1.6% rise in fresh orders.
Orders for transportation equipment increased considerably in November (6.5 percent compared to -0.3 percent in October), with nondefense aircraft and parts (34.1 percent compared to -4.1 percent) and defense aircraft and parts (6.5 percent compared to -0.3 percent in October) leading the way (3.0 percent vs -18.5 percent). Orders for fabricated metal items rebounded (0.6 percent vs -0.7 percent), while orders for computers and associated products increased at a faster rate than the overall increase (4.0 percent vs 1.2 percent).
New orders increased by 2.0 percent when defense was excluded, and by 0.8 percent when transportation was excluded, the latter exceeding expectations of a 0.6 percent increase. Furthermore, orders for non-defense capital goods except aircraft, which are frequently followed as a barometer for company spending intentions, fell by 0.1 percent, falling short of estimates for a 0.6 percent growth in the month of March.