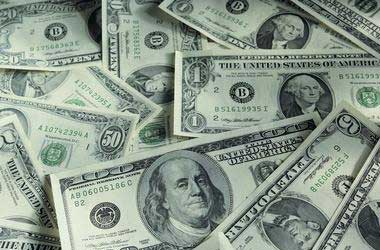 The dollar index fell to new weekly lows in the 92.40 range on Friday, tracking Treasury yields, as fund managers responded to unimpressive sentiment info. Consumer confidence in the United States fell to 70.2 in August, far below market forecasts of 81.2, according to the University of Michigan.
That's the lowest point since 2011 and one of the six steepest declines in the poll's 50-year history, indicating persistent fears that the infectious Delta version would thwart the global economic rebound. As a consequence, notwithstanding the Federal Reserve's clear indication of a hawkish shift, the dollar ended the week lower.
According to a preliminary assessment, the University of Michigan's consumer confidence for the United States fell to 70.2 in August 2021, down from 81.2 the prior month and far below market forecasts of 81.2.
It was the worst reading since December 2011, with broad declines across all categories of salary, age, and educational qualification, as well as throughout all areas.
Furthermore, the losses affected all areas of the economic sectors, from financial affairs to future employment, notably inflation and unemployment. Poll participants perceive the economy's output will deteriorate in the coming months, but the astounding spike in adverse economic evaluations also mirrors an emotional reaction, primarily from lost opportunities that the pandemic would be over quickly.
In July 2021, the price index for US imports increased 0.3% from the earlier month, after an upwardly amended 1.1% rise in the earlier month and falling short of market forecasts of 0.6%. Import fuel costs increased 2.9% (vs. 5.5% in June), owing to increasing petroleum and natural gas prices. Nonfuel import prices remained unaltered (against 0.7% in June) as increasing prices for capital goods, automobiles, consumer items, and food items, feeds, and liquors mitigate a decline in nonfuel industrial supplies and materials costs. Import prices increased 10.2% on y-o-y basis in July, after a 11.3% rise in June, due to higher costs for both nonfuel and fuel imports.
In July 2021, values for US exports increased 1.3% from the previous month, advancing from a 1.2% rise in June and exceeding market forecasts of 0.8%. It was the 14th month in a row that export prices rose. Non-agricultural export charges increased 1.6% from the previous month, led by industrial items and materials, capital items, automobiles, and non-agricultural foodstuffs.
Meanwhile, agro product prices dropped 1.7%, the foremost dip since August 2020, as decline in soybean, fruit, and maize prices more than outweighed increased dairy, nuts, vegetables, and cotton rates. Export rates up 17.2% year on year, after an upwardly amended 16.9% increase the earlier month.
The United States reported a budget shortfall of $302 billion in July 2021, a historic high for that month, compared to a $62 billion shortfall in the same time the previous year, and largely in accordance with market forecasts. Receipts for July were $262 billion, down 54% from July 2020, while capital expenditures totaled $564 billion, down 10% from the previous year.
The US government deficit was $2.540 trillion in the foremost ten months of fiscal 2021, a decrease of 10% from the previous year's high of $2.807 trillion.