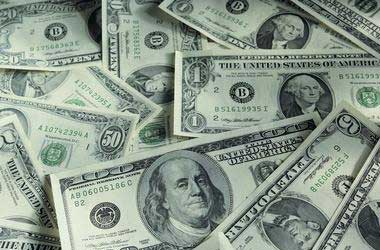 Private enterprises in the US added 517,000 jobs in March, compared with economists' expectations of 550,000 job additions. The reported figure reflects the largest rise in private payrolls since October 2020.
Service sector added 437,000 jobs, aided by 169,000 job additions by leisure and hospitality, 92,000 by trade & transportation, 83,000 by professional and business, 68,000 by education and health and 22,000 by other services.
The goods-producing sector came back strongly in March by creating 80,000 jobs, led primarily by manufacturing, which added 49,000 jobs. Similarly, construction sector created 32,000 jobs.
Notably, private sector job additions in medium-sized firms were 188,000. Also, small firms and large enterprises added 174,000 and 155,000 jobs, respectively.
The MNI Chicago Business index rose by 6.80 points month-on-month to 66.30 in March, mirroring the highest level since July 2018 and greater than analysts' forecasts of 60.70. Among the top five indicators, production posted the biggest gain of 10.1 points, reflecting a three-year high. New orders followed with a gain of 7.10 points.
On the contrary, order backlogs recorded the largest decline of 6 points. Through the first-quarter the index recorded 4.40 points to 63.20, the best reading since Q3 2018.
Pending home sales declined 0.5% y-o-y in February, following an upwardly amended 13.5% increase in January. It is the first drop in pending home sales since May 2020 as interest rates inched upwards and supply was almost at all-time lows. On m-o-m basis, pending home sales contracted 10.6%, the second successful month of decrease.
Commenting on the data Lawrence Yun, NAR's chief economist, said "The demand for a home purchase is widespread, multiple offers are prevalent, and days-on-market are swift but contracts are not clicking due to record-low inventory. Only the upper-end market is experiencing more activity because of reasonable supply. Demand, interestingly, does not yet appear to be impacted by recent modest rises in mortgage rates."
As per data provided by the Energy Information Association, the US crude oil inventories declined by 0.876 million barrels in the week ended March 26, concluding a five-week period of rises and below the economists' forecasts of a 1.30 million barrel decline. In the meanwhile, gasoline inventories declined by 1.735 million barrels, compared with market anticipations of a 0.730 million increase.