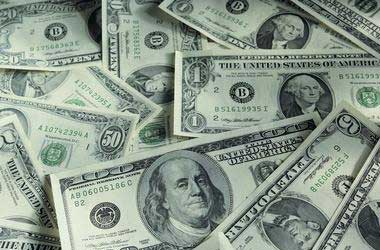 The euro dollar fell against the greenback Friday despite the release of poor retails sales data from the US. Even the Empire State Manufacturing Index was below analysts' expectations. The expectations of another stimulus package worth $1.90 trillion, including direct payments to some section of people, have kindled hopes of sharp economic recovery. That is keeping the US dollar slightly bullish against its peers. On Friday, the EUR/USD declined from 1.22 levels to close at 1.2015.
According to the US Census Bureau / Commerce Department, retail sales declined 0.7% m-o-m in December, following a drop of 1.4% (downwardly revised from 1.1%) in the prior month. Economists had anticipated no change in the pace of retail sales growth for the reported period. Excluding volatile goods, core retail sales shrank 1.4% m-o-m in December, following a contraction of 1.3% in November and worse than that 0.1% drop anticipated by economists.
The US economic rebound faced another jolt in the final leg of 2020 and the retail sector succumbed. Increasing number of Covid-19 infections, job losses and revival of lockdown initiatives have impacted consumer spending and negatively impacted retail sales. The economy lost 140,000 jobs in December, mirroring the first decline since April 2020.
The pandemic has also encouraged shoppers to spend online. However, even online retailing took a hit with a decline of 5.8% on m-o-m basis. Compared with similar period last year, e-commerce has grown by over 19%.
December recorded broad-based declines. While electronics and appliances posted a drop of 4.9% from the prior month, sporting goods recorded a decrease of 0.8%. Likewise, furniture and home furnishing stores posted a drop of 0.6%.
Andrew Hunter, senior U.S. economist at Capital Economics, said "The further slump in retail sales in December confirms that the continued surge in coronavirus infections is now weighing heavily on the economy."
In spite of the recent retracement in consumer spending, retail sales rose by 2.9% in December, compared with prior year similar period.
Economists have cautioned that the weakness seen in the final months of 2020 implies a sluggish start to 2021 and the first-quarter growth will not be that great as expected initially.
Analysts at Morgan Stanley have opined that the second stimulus package inked at the end of December should assist in retail sales recovery this month and all through the first quarter of this year. The President-elect Joe Biden's $1.90 trillion stimulus plan is also expected to increase consumer spending.
According to the Federal Reserve Bank of New York, the empire state manufacturing index declined to 3.50 in January, from 4.90 in December, and missed the reading of 5.70 anticipated by economists.
Fresh orders and deliveries continued to increase but at a slower pace. Unfilled orders declined, while delivery times increased slightly. There was a slight improvement in employment levels and the average workweek increased. Going forward, companies had a bullish view of forthcoming six months.
Fresh orders index gained three points to 6.60, but shipments index declined to 7.30. The number of employees' index decreased three points to 11.20. Similarly, the average workweek index remained unchanged at 6.30.
The future business conditions index stood at 31.90. Capital expenditures index and technology spending index was 17.90 and 13.10, respectively.
The Federal Reserve also stated that capacity utilization rate increased marginally to 74.5% in December, from 73.4% in the earlier month. Economists did not anticipate any change in the capacity utilization rate from the prior month.
Industrial production in the US grew 1.6% m-o-m in December, following an increase of 0.5% (upwardly revised from 0.4%) in the earlier month and greater than the 0.5% growth anticipated by economists.
The mixed economic data from the US is anticipated to keep the EUR/USD pair range bound in the week ahead.