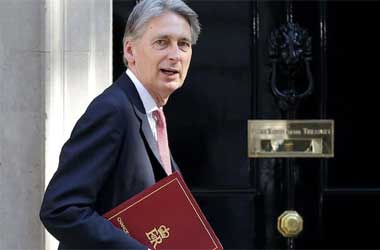 In the run up to the Autumn Statement, leading experts are warning that UK's Chancellor Philip Hammond has limited options available to him given the uncertainty facing the country's economy.
The Institute for Fiscal Studies (IFS), a think-tank has said in a report released earlier this week that the government is looking at an additional borrowing of £25 billion as a result of Brexit even after ceasing payments to the European Union (EU).
In a statement, Thomas Pope, a research economist at the IFS said,
The new chancellor's first fiscal event will not be easy. Given the levels of uncertainty he might be wise to respond cautiously for now. Any new fiscal targets should be reasonably flexible. Any decisions to increase spending or cut taxes in the short run should be taken in the knowledge that significant further austerity after 2020 looks to be on the cards
Economists at the IFS have said that the Chancellor would need to extend austerity measures after the next election if the government wants to meet the deficit target set for 2020. The IFS has pointed out in its report that the government is likely to borrow £60.5 billion this fiscal, which is nearly £5 billion more than what had been forecasted by the Office for Budget Responsibility (OBR) in March.
Conservatives
The report states that the current uncertainly has put the chances of government balancing its books by 2020 at 40 percent but it was also possible that its borrowings could exceed £30 billion by then.
Among the recommendations made by it, the IFS has listed measures like giving temporary fillip to public sector investment spending, a provisional cut to the VAT rate and other steps such as time-bound tax breaks and stamp duty holiday on housing transactions to boost consumer spending. The think tank has also recommended the implementation of the electoral promise made with regard to personal taxation under which the personal tax allowance would be increased from £11,000 to £12,500 and also increased the tax threshold from £43,000 to £50,000.
According to the authors any easing of the monetary policy has to be temporary, adding that if the economy's output reduces in the long run then public spending would become lower or taxes would go higher.
Hammond has already indicated that any fiscal easing in the Autumn Statement would be carefully considered and targeted to ensure that it helps in tackling the uncertainty from leaving the EU. There are indications that spending will be focused towards the infrastructure sector which is primarily roads and railways as well as the construction of more houses.