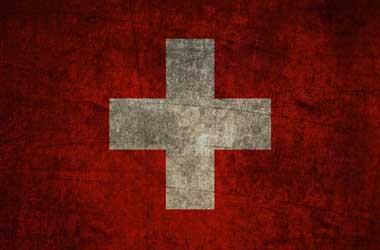 In the past, when the ultra-rich needed a place to store their wealth secretly, the best option was a bank in Switzerland. Their long-time reputation for secrecy has helped push Swiss banks to the top but that key credential has taken a hit in recent times. This fall, Switzerland will be releasing banking data to offshore accounts to the appropriate tax authorities.
This is the final step in what is being called an economic war. This started back in 2008 with the arrest of Bradley Birkenfeld. Birkenfeld was a banker for the UBS Group, one of the big names in Swiss banking, and his arrest started a chain of events that saw Swiss banks being fined more than $6 billion.
Al Jazeera English
Over 80 banking institutions got hit by the probe, with many of them paying fines in the millions. A majority of them paid the fine mainly for helping their clients hide assets from US authorities. This crackdown has also resulted in Swiss banks making a decision to stop accepting untaxed assets.
Many economic pundits warned that the ripping away of the secrecy of Swiss banks could potentially sink Switzerland's biggest industry and drag the world economy with it. Fortunately, that prediction has not come true. The Swiss banking industry is still going strong as an asset manager, though its reputation as a tax haven is not as strong as before.
The Swiss banking secrecy statute was put in place back in 1934. It pretty much punished any banker who would disclose secrets with three years of prison or with a massive fine. Though it did attract foreign money, it also attracted the eyes of foreign law enforcement who were looking for tax evaders and ill-gotten gains.
With the US arrest of Birkenfeld in 2008, other countries started to pile on. Germany and France were among the list of countries that decided to do their own investigations. These investigations resulted in a lot of damage to the Swiss banking sector's reputation and got so bad at one point in time that Swiss bankers avoided traveling outside of the country, fearing arrest.
Swiss Banks Yield To Pressure
The Swiss Parliament in Bern finally broke down in 2010 when it agreed to send client data to the US to help save the UBS group. The US has been regularly receiving such updates since 2015. This year, other countries will be getting details on any accounts held by their residents. This includes all members of the European Union along with Japan and Canada.
This was a big blow to the Swiss banking industry and hurt a number of banks. Stats show that prior to this economic war, there were over 300 banks in Switzerland. The number has now dropped to 253. Despite the decline, economists have pointed out that Swiss banks are still performing well, despite the payment of huge fines.