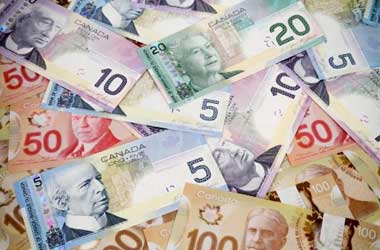 The Canadian dollar breached two-week high of 1.25 per US dollar in mid-March, against the backdrop of upbeat labor market related economic data. Specifically, the jobless rate declined to 8.2%, reflecting the lowest level in 11 months as the economy added 259,000 jobs, eclipsing consensus estimates of 75,000 jobs.
Furthermore, crude prices consolidated at about $65 per barrel, almost near to 2-year high of $67.98 recorded earlier last week.
Wholesale sales increased 4% m-o-m to C$69.20 billion in January, following a 1.3% drop in the earlier month, but missed the 5% growth anticipated by economists. Machinery, equipment and supplies increased 10.80% in January.
Likewise, building material and supplies posted a growth of 12.1%, as continuing Covid-19 prohibitions and government income support improved demand for computer equipment, lumber and office materials.
The jobless rate in Canada declined to 8.2% in February 2021, reflecting the lowest reading since March, and following 9.4% drop in January. The reported figures was better than the 9.2% decline anticipated by economists as public health prohibitions enforced in the final part of December were relaxed in several regions, paving way for the restart of several non-essential businesses and recreational facilities.
The count of long-term jobless people declined 9.7% (or 49,000) from a peak of 512,000 in January. The labor underutilization decreased 1.8% to 16.60%, the lowest reading since February 2020.
In the meantime, employment rose by 259,000, after declining by 266,000 in the last two months as both full-time and part-time work increased by 88,000 and 171,000, respectively.
Industries in Canada operated at 79.1% of their production capacity in December 2020 quarter, reflecting the highest level since 1Q20, following an upwardly amended 77.4% in the September quarter, and surpassed the 78% production capacity anticipated by economists.
Quarrying and oil and gas extraction industry posted capacity of 74.7% in 4Q20, compared with 70.9% in 3Q20. Construction sector recorded capacity utilization of 88.7% in December quarter, compared with 87.2% in September quarter. Still, the capacity utilization rate in several sectors stood below pre-pandemic February levels.
The economy added 259,000 jobs in February, after losing 266,000 in January and surpassed market forecasts for an increase of 75,000. While part-time jobs increased 5.4% (or 171,000), full-time jobs rose by 0.6% (88,000) in February. Similarly, retail trade added 122,000 (or 6.1%) jobs in February as limitations on non-essential stores were removed in several regions. Employment in accommodation and food services sector increased 7.8% (or 65,000) during the reported period.
The Bank of Canada maintained its benchmark interest rate unaltered at 0.25% on March 10, in accordance with market anticipations. The Bank also reaffirmed its unusual outlook, while backing its quantitative easing program involving purchase of C$4 billion worth securities per week.
Additionally, policymakers stated that in spite of robust short-term outlook, there is significant economic sluggishness and a huge amount of uncertainty associated with virus and the economic growth track. The central bank now anticipates positive economic growth in the first-quarter, instead of contraction predicted in January.
Also, consumer price inflation is expected to reach the 1% to 3% target range in the forthcoming months, mirroring steep price drops in certain products and services last year. The rise in crude prices is also aiding the increase in inflationary pressure. However, the CPI inflation is expected to turn moderate in the medium-term.